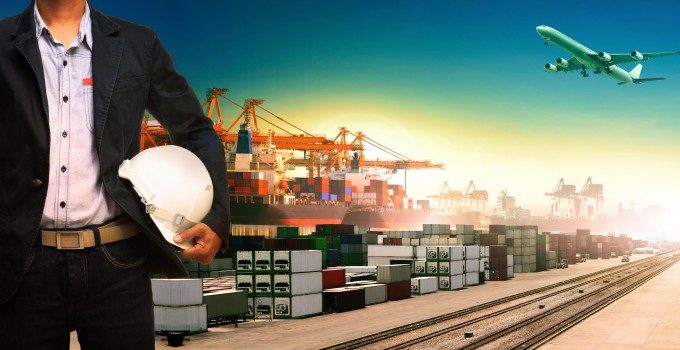 CMA CGM has confirmed that it has signed a series of agreements to for the fourth major deepsea container shipping alliance, Ocean Three, with China Shipping and Dubai-headquartered UASC.
In a long presentation released late yesterday, CMA CGM revealed that the new group would be bound together by a series of vessel sharing, slot exchange ad slot charter agreements on the Asia-Europe, transpacific and transatlantic trades.
Currently, agreements have only been signed for the Asia-North Europe, Asia-Mediterranean and transpacific trades, while "the agreements on the transatlantic trade are being finalised and will soon be announced".
CMA CGM vice-chairman Rodolphe Saade said: "We are very pleased to have signed these three agreements with such reputable partners, whom we both know and appreciate. This will allow us to propose to our clients a high-quality and reliable alternative to existing services on the market. CMA CGM will continue its global development."
UASC President and chief executive Jorn Hinge added: "These agreements enable UASC to continue to focus on being a leading provider of the highest levels of customer service in the industry."
Under the service plans so far announced, Ocean Three will offer four services between Asia and North Europe; four Asia-Mediterranean services, two of which will be to the west Med, one direct Adriatic service ad a direct Asia-Black Sea service; and seven services between Asia and North America, four of which will operate between Asia and the California gateway hubs of Los Angeles, Long Beach and Oakland, one to the Pacific Northwest ports of Vancouver and Seattle, one service linking Asia with the US east coast via Suez and a final service connecting the same regions via the Panama Canal.
CMA CGM said it expected that the alliance would formally launch at the end of the year, depending on clearance from the Federal Maritime Commission, the US regulatory body.
The continuing negotiations over the transatlantic trade notwithstanding, the announced agreement covers 17 weekly schedules operated by 159 vessels with a total slot capacity of 1.5m teu – 45% of which will be provided by CMA CGM.
The partners said they would have an estimated 20% market share of Asia-Europe services and 13% market share on the transpacific.
The new agreement will mean that the French carrier will offer six services on Asia-North Europe, with the four joint strings complementing its existing two Asia-North Europe services.
The Malaysian hub of Port Klang would appear to be the chief winner from the announced network, as it will service as the principal Asian transhipment hub, with four Asia-North Europe services asnd four Asia-Med services routed through it, while there will also be a transhipment call at Colombo on one service, ad one at Tanjung Pelepas.
In northern Europe, Hamburg will remain its principal gateway, with six import calls a week; three in Rotterdam; and two each in Southampton, Felixstowe, Antwerp, Zeebrugge, Le Havre and Dunkirk.
The four Asia-Med services will be operated by 42 vessels with a total 300,000teu capacity and will see Malta and Port Said as the main transhipment hubs.
The seven services between Asia and North America will be operated by 52 vessels with a total capacity of 400,000teu, and see five transpacific service to the US west coast, and two Asia-US east coast services, with the Columbus Suez service also offering connections in Port Said and Port Klang.
Cellular capacity across the three trades is also expected to increase over the course of next year as all Ocean Three carriers have sizeable vessel orderbooks. CMA CGM and UASC are second and third respectively in the largest orderbooks league, behind MSC in first place. The French carrier has around 400,000teu on order until 2016, with a six-strong series of 17,700-17,800teu vessels due to be delivered next year, according to Alphaliner.
In addition, China Shipping has five 19,000teu vessels being built, and UASC has six 18,000teu ships and 11 14,000teu vessels under construction – an order that is worth over $2bn with deliveries due to begin at the end of this year.
Alphaliner also recorded that China Shipping last week received the 10,036teu CSCL East China Sea, the seventh in a series of eight vessels ordered in China in October 2011 for $94.3m each.
"The CSCL East China Sea is the first ship in this series that is assigned to the Far East-Europe route as the first six ships in the series were all assigned at delivery to China Shipping's America-Asia Container service (AAC) to upsize this service from the 8,500teu to the 10,000teu scale," Alphaliner said.
The last vessel in the series, the CSCL South China Sea is due in November.