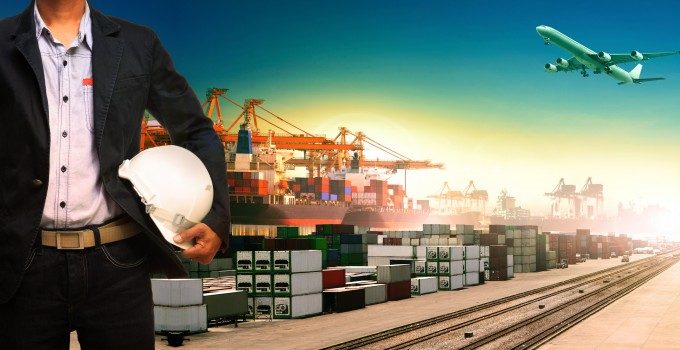 One of the more predictable developments in container shipping appears to be on the cusp of happening – the creation of a new alliance involving China Shipping, United Arab Shipping Co and CMA CGM.
It is understood that the new grouping will be known as the CUC Alliance and will bring together the third largest shipping line, CMA CGM, with the two major carriers that have so far remained outside global container shipping alliances.
The move follows China's refusal to legislate the proposed P3 alliance which would have brought the French carrier together with Maersk and Mediterranean Shipping Co. Maersk and MSC subsequently formed the 2M venture, which appears not to require regulatory approval, given that it is simply a vessel-sharing agreement.
At the end of last week, container shipping news site PR News Service reported that the CUC Alliance would operate 18 services across the major east-west tradelanes.
Seven services will run between Asia and North Europe; four on the Asia-Mediterranean trade; five transpacific services between Asia and the US west coast trades; and two services between Asia and the US east coast, although it is not yet known whether these will be routed through Suez or Panama.
Although PR News Service added that an official announcement on the new alliance was imminent, further evidence of the new alliance came this morning when Italian container terminal operator Contship Italia published its quarterly newsletter, in which chief executive – and veteran shipping figure – Ceclia Eklemann-Battistello wrote: "Now we wait for the recent development details, namely CUC Alliance, involving CMA CGM, UASC and China Shipping that will surely catch the attention of the entire shipping sector."
Both China Shipping and UASC have a series of ultra-large container vessels currently under construction, the 19,000teu ULCVs on order for China Shipping are set to become the largest vessels afloat when deliveries begin next year.
Nonetheless, the relationship between the Chinese and Middle Eastern carriers is in its relative infancy and there remains a great deal to sort out. When the two began operating together on the transpacific trade, UASC had scarcely any experience of it and, according to The Loadstar sources, was given notice of only a few weeks before the launch of services, leaving it with hardly any time to reposition its vessels or boxes. The result was that loadings at the launch of services were very low, with few export containers at exporters' premises.
UASC has also been undergoing the most fundamental transformation in its history. A complete overhaul of the company was initiated last year by the state of Qatar, its 51% owner, which saw whole teams of consultants parachuted in to perform a complete overhaul of its staff and processes – including Roland Berger, SeaIntel and Webster Robertson, to name a few.
But there is also a compelling reason for CMA CGM to tie-up with China Shipping and UASC, and that is the often overlooked close relationship that has been built up over the years between the French carrier and China itself.
It is unclear whether Chinese interests hold any stake in the company, but we do know that CMA CGM is the primary carrier for moving new containers built by CIMC, China's largest container manufacturer, while the ten 9,200teu vessels being built for CIMC (which branched into vessel ownership in 2012, a move seen as a part-patriotic support for a failing Chinese shipyard) have been placed into 12-year charters with CMA CGM. Deliveries will take place over the course of this year and 2015.