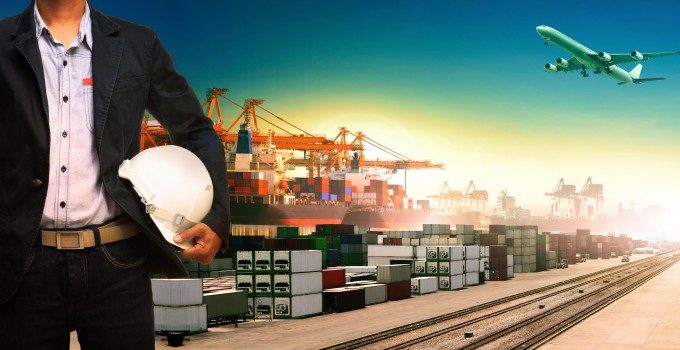 With the increasing prevalence of mega-alliances in deepsea container shipping, their customers are asking how they will be able to tell one carrier from another in a network.
This question is most clearly focused on the formation of the P3 alliance, which will see Maersk, regularly the world's most reliable carrier, teamed up with MSC, the most unreliable. This has left many customers wondering how these two track records can be reconciled once the two companies are using the same vessels.
Maersk Line's Asia-Pacific chief executive Thomas Riber Knudsen told The Loadstar, on the sidelines of last week's TOC Container Supply Chain event in Singapore, that Maersk had moved to protect its service levels from MSC's perceived tardiness.
"There is a very clear agreement on delays and changes to port rotations, and we feel very comfortable that we will be able to provide the same level of service and reliability that we have done previously," he said.
Mr Knudsen also argued that there would be opportunities for carriers within an alliance to differentiate themselves.
"There will be different sales forces, different IT systems, and different cargo acceptance policies," he said.
"We have our own intermodal network, our own equipment, and our own feeder network – these are all very different from our P3 partners."
However, he also argued that one of the key advantages of the creation of the P3 would be a huge upsurge in the number of specific port pairs that alliance members could offer shippers and forwarders – indicating that the importance of the respective feeder networks could be expected to diminish.
"At the moment, Maersk Line offers 650 port pairs, while after the P3 is formed that will go up to 1,100 port pairs – this will mean less feedering and more weekly direct direct sailings," he told TOC delegates
Alan Murphy, chief operating office of analyst SeaIntel, said: "The east-west trades are commoditising out and the focus is purely on costs, while everything that is not on the east-west trades will be where carriers get the opportunity to differentiate."
Does this mean that carriers should rush to begin offering shippers a range of value-added services?
Mr Murphy was sceptical: "Carriers often complain that shippers aren't prepared to pay for service X – I personally believe that many shippers are prepared to pay for X, they are just not prepared to pay carriers to do X," he said.