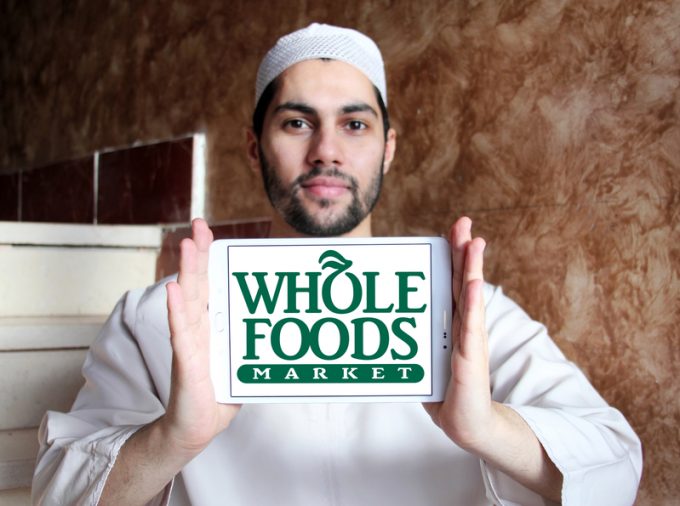 Amazon has wasted little time signalling its seriousness about making use of its latest acquisition.
On the day after the $13.7bn takeover of Whole Foods Market, the giant e-tailer sent shockwaves through the grocery business by taking a machete to its upmarket prices for popular foods like salmon and bananas as well as fashionable items like kale and avocados.
The new owner slashed prices by up to 43% and indicated that more discounts were on the way.
"We're determined to make healthy and organic food affordable for everyone," said Jeff Wilke, chief executive of Amazon Worldwide Consumer.
"We will lower prices without compromising Whole Foods Market's long-held commitment to the highest standards."
Marc Wulfraat, president of supply chain and logistics consulting firm MWPVL International, noted that the move reflected Amazon's strategy of eschewing profit for market share, exercising its ability to hit a button in its HQ to drop prices across the US and drive up traffic at Whole Foods locations.
Further traffic growth will come from the planned installation of Amazon lockers at the Whole Foods stores. This gels with the plan to turn Amazon Prime into the loyalty programme for the grocer's customers.
One early benefit of the acquisition for Amazon's logistics activities is the ability to utilise Whole Foods locations for pick-up and return of goods ordered from Amazon. Whole Foods' footprint allows the aggregation of returns at 460 stores, Mr Wulfraat pointed out.
Theoretically these points could also be used to distribute all Amazon shipments, although some observers stress that many Whole Foods outlets do not have the space to handle large volumes of orders.
Nor is Amazon likely to utilise the grocery's logistics setup, which has been outsourced for the most part, Mr Wulfraat noted.
"Whole Foods put very little money into the supply chain. There is no strong centralised distribution model," he said.
As for Whole Foods' warehouse infrastructure – 12 facilities with an average footprint of 100,000 sq ft – it is woefully inadequate for Amazon's needs and not designed for high-volume traffic, he continued.
"Amazon didn't buy Whole Foods for their supply chain," he said.
Mr Wulfraat believes Amazon will develop its own network of warehouses to handle grocery traffic over the coming two to three years. The company has slightly more than 3m sq ft of warehouse space in the US for Amazon Fresh and Prime Pantry goods, compared with an overall footprint of 100m sq ft.
"They need about 12 modern, semi-automated distribution centres for the grocery business," he said.
Operating on a hub-and-spoke basis, this network could be used to replenish Whole Foods outlets as well as Amazon locations that cannot handle full truckloads, he said. At this point, the volumes in the Amazon Fresh and Prime Pantry programmes are not large enough to justify full truckload traffic, which translates into significantly higher trucking costs.
Amazon's acquisition of Whole Foods has been widely portrayed as part of an epic battle between the e-tailer and Walmart, but Mr Wulfraat doubts this, arguing that they target different segments of the consumer market.
Either way, the advance of two "800lb gorillas" is expected to have profound ramifications for the grocery landscape as well as the logistics sector. Pundits suggest that the heft of Amazon and Walmart will diminish flows going to food wholesalers and retailers over time, leading to rising transport costs for these. Another scenario sees a shift of grocery flows to local supply hubs driven by rising e-commerce volumes, which would affect volumes and cost of delivering to stores.
Chris Connell, president of perishables specialist Commodity Forwarders, believes these outcomes are possible, but it is too early to tell at this point.
"Wholesales also satisfy avenues for salvage or distressed product to find a home," he added.