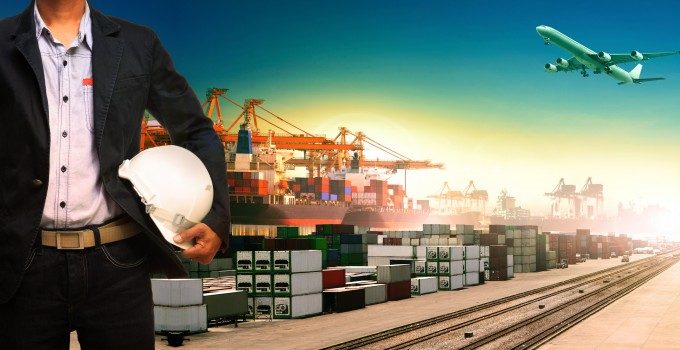 Port Klang terminal operator Westports suffered a 9% drop in container throughput last year.
In an announcement to the Malaysian stock exchange, Westports reported volumes of 9m teu for 2017, down around 900,000 teu from 2016, a record year for the terminal.
The result highlighted both the footloose nature of South-east Asia's transhipment traffic and the potential pitfalls container ports face due to large-scale carrier consolidation and powerful mega-alliances.
Westports said the result was within the 7-12% volume drop it forecasted following its 2017 second-quarter financials.
After its third-quarter results in November, chief executive Ruben Emir Gnanalingam said: "The container shipping industry has just gone through an unprecedented recalibration and realignment processes which affected almost all major liners.
"Recent mergers and acquisitions have affected our container volume handled, especially transhipment boxes, and Westports has now transitioned successfully towards serving new services under Ocean Alliance and THE Alliance".
Key to Westports' change of fortunes was CMA CGM's acquisition of Singapore-Based APL, which resulted in the French carrier adopting a dual-hub strategy in South-east Asia and shifting a large number of its calls to a new joint-venture terminal with PSA Singapore.
Westports has retained 12 weekly calls from the Ocean Alliance for 2018, which account for around 20% of the terminal's volumes, according to CIMB Research.
However, the impact of the forthcoming 1 April network changes by THE Alliance remains unclear, with the grouping announcing only "a South-east Asia hub" in its schedules.
Victor Wai, Drewry's lead analyst for ports, said: "Presently, none [of THE Alliance membership] has equity interest in the three regional transhipment giants, Singapore, Westports and Pelabuhan Tanjung Pelepas (PTP). Maersk uses PTP, while 2M partner MSC has a joint terminal with PSA (MSC-PSA Asia Terminal).
"But if Westports could win THE Alliance transhipment volumes, it could be significant for the Malaysian operator."
While Westports is likely to experience a continuation of its improving gateway traffic in 2018, up by around 10% last year, Mr Wai said this was unlikely to offset further losses overall.
"We are not optimistic on the throughput figure this year, as an improvement in gateway traffic is unlikely to offset a substantial decline (expect a high single-digit decline) in transhipment volumes, which account for about 70% of total throughput."
An influx of ultra-large-container-vessels (ULCVs), while potentially fewer than forecast, could also impact regional port competition. Mr Wai said that although several ports were capable of handling transhipment volumes from ULCVs, Singapore was likely to retain its leading position.
"Singapore has done well in anchoring shipping lines through joint terminal interest. In addition, the maritime ecosystem in Singapore is unrivalled in the region.
"Hence, we expect the tilt in transhipment volumes from Westports to Singapore to continue in 2018, though there is a threat of increased direct calls, given that an enlarged alliance has spare vessel capacity to string direct services."
With a flurry of new capacity planned among the established transhipment hubs in South-east Asia, port capacity in the region appears to be growing faster than demand, although this will not deter secondary ports from expanding to compete with the major players, added Mr Wai.
"From the perspectives of Port Authority of Thailand and the Pelindos [in Indonesia], upgrading port infrastructure and adding capacity is necessary. In other words, the [gateway] cargo volumes are theirs anyway, why would they want Singapore or Malaysia to handle the transhipment volumes if they have identified their shortcomings: port capability, productivity and efficiency?
"With Japanese and Chinese funds flowing in, they could accelerate their expansion plans," he added.