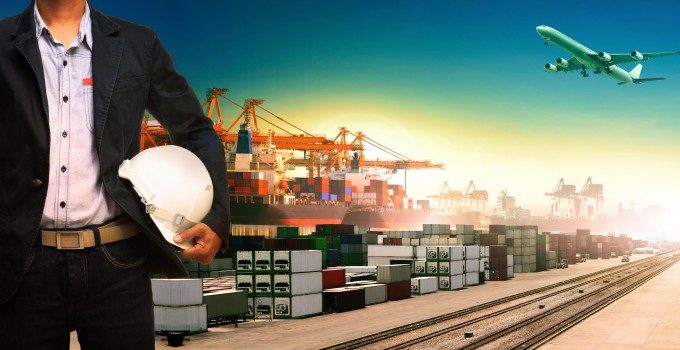 The evolution of the retail sector from a bricks-and-mortar-based business to an omni-channel offering means that major retailers have to fundamentally redesign their supply chains, John Lewis head of operations Dino Rocos said today.
Describing an industry that was undergoing fundamental change due to the growth in online shopping, which has resulted in a corresponding increase in home deliveries, as well as click and collect services, Mr Rocos said that the only way that retailers could hope to fulfil customer expectations was by putting supply chains at the heart of their operations.
A veteran of the company for 38 years, Mr Rocos moved into supply chain operations around five years ago. "At that time, the supply chain was a necessary evil – today retailing is all about the supply chain," he said.
John Lewis is almost unique amongst British retailers in that it is owned by all its employees, known as partners, and its business has been characterised by an adherence to tradition – in the course of its 140-year history it has opened just 25 stores.
However, Mr Rocos said that the onset of the recession and then the growth of the internet had taught the company that value of being able to change its strategy quickly.
"In 2006 and 2007, we had developed a plan that would see us open 10 new stores in 120 years, which at the time was a radical move for us. Then came the 2008 recession, and the landscape completely changed for us. At the same time internet was building scale, and in a way the pause that followed was healthy.
"The "10 in 10" didn't happen, but it taught us that what we know today may well prove to be wrong next year – and as result we have taken a modular approach to the physical development of the supply chain.
The company's online sales have outstripped projections, he admitted. In its first live year, some 12 years ago, its website generated $21m in sales, compared with the £50m a typical store generates annually.
Five years ago John Lewis forecast it would generate £100m annual sales via its website by 2017 – soon re-forecasted to £300m. However, after a strong first half his year, it is on course to break the £1bn mark by the end of December.
That has resulted in the company pressing ahead with a £369m investment plan in supply chain infrastructure, systems and staff, known as Programme Q.
A new distribution centre adjacent to its existing facility at Magna Park is under construction and due to go live next spring, while it is also taking the somewhat unusual step of investing heavily in staff to enhance its distribution network.
"Our preference is to insource the supply chain, partly because one of our purposes as a company is the personal fulfilment of our partners. At the moment we have an unfortunate reliance on a network of outsourced carriers, who are operating in a financially precarious situation – some have restructured and others haven't. We have 9.5m annual deliveries to make and we are going to be doing about 1m of those with our own network," he said.
However, he also explained how training John Lewis supply chain and delivery staff to perform added-value roles, such as the installation of products – be it plumbing-in washing machines or setting up plasma TVs – had had a beneficial effect throughout the organisation.
"The days of 'tip and run' deliveries are over. This is all about customer experience now, and the delivery staff have become so highly trained that they have, in turn, started training the shop floor sales staff about the products," he explained.
Stuart Higgins, retail partner at LCP Consulting, which specialises in advising on retail supply chains, said: "One of the big challenges that John Lewis has managed to overcome is that since no one today knows where the shop shelf actually ends, it has still managed to make the customer experience the central thing."
He added that most major retailers now saw omni-channel as the future, but added that few understood either the cost or complexity involved in developing true omni-channel capability.
"Many retailers view omni-channel as a must, but they have no idea what the return on investment will be – they just know they need to be there for competitive reasons. We believe that most retailers need to go beyond just developing omni-channel sales, actually developing a whole new operating model that would involve entirely re-thinking the retail business," he said.