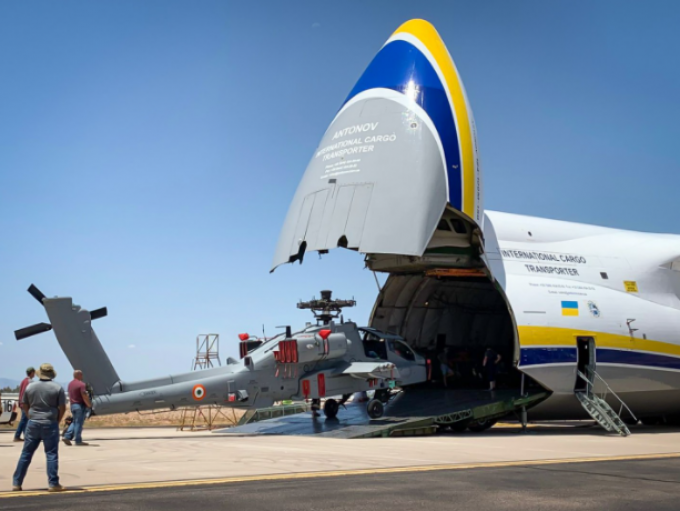 Ukraine's Antonov Airlines says it will carry on flying, despite major safety concerns in Russia over the engines of AN-124s.
Yesterday, Volga-Dnepr told The Loadstar it was grounding its entire AN-124 fleet over safety concerns, following an engine failure on one of its aircraft at Novosibirsk earlier this month.
Konstantin Vekshin, group chief commercial officer, said: "I am of the opinion that [Antonov] needs to follow our example under the circumstances. It would be consistent for them to ground their fleet. Ultimately, it is their call, of course."
Antonov Airlines, formerly a partner of Volga-Dnepr but now a rival, said this afternoon: "Antonov Airlines maintains high standards of flight safety and ensures the proper maintenance and airworthiness of its fleet in cooperation and with the maximum level of technical support from holders of AN-124-100 and D-18T engine type certificates.
"Antonov Airlines plans further operation of its fleet of AN-124-100 aircraft and to continue business as usual."
The decision brings into question whether the problems with the engine of RA-82042, the Volga-Dnepr aircraft involved in the incident, are present on any other AN-124 engines. Investigating authorities have yet to come to any conclusions or to issue directives, which has led to Volga-Dnepr making the decision to ground its entire fleet.
The number two engine "blew up", according to Aviation Herald, sending debris into the electrical systems, which stopped working.
The Antonov decision to continue to operate will not, however, relieve the pressure on the oversized air freight market. One forwarder noted that Antonov's AN-124 seven-strong fleet was fully booked until 27 December.
One potential contender to carry large shipments is the Il-76, but the older ones are unable to fly into the US or Canada.
The grounding of Volga-Dnepr's eight operational aircraft will put further pressure on already-strained supply chains, with no hope of bookings being recovered this year.
Two of Volga-Dnepr's aircraft were flying today, according to flight tracking websites. One appeared to be doing a test flight to and from Leipzig, while the other flew from Paris back to Volga-Dnepr's base at Ulyanovsk.