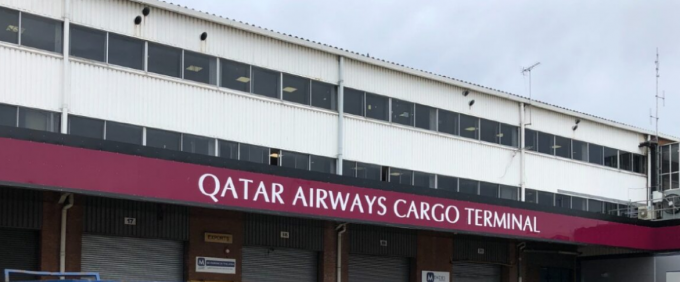 Varying capacity and labour, together with new flight schedules, are making it increasingly difficult for companies to manage volume flows in the 'new normal' of 2020.
It was as a result of these issues that Menzies faced "absolute turmoil" at Heathrow last month, explained executive vice president cargo Robert Fordree.
At an IATA webinar on the problems that beset the handler, Mr Fordree used the analogy of a jigsaw puzzle to explain how the handling business worked.
"The carriers are the pieces. The business works well when the pieces fit together – such as flight schedules matching capacity in the facility and available labour. It's a carefully constructed jigsaw, which takes some tome to put together. That's Utopia."
Covid-19, however, forced businesses outside of Utopia, he said, adding: "What we are seeing now is that carefully constructed jigsaw completely pulled apart.
"All the pieces are now different sizes, and some are missing, with some carriers not flying. The jigsaw needs to be constructed again – but that's extremely difficult because we don't know what the pieces look like.
"We are trying to be flexible; to adapt and support our customers as much as we can, but in many cases without understanding their volumes or schedules or plans. Are their plans going to change from one week to the next? It's an extremely challenging – and ongoing – situation."
Menzies faced severe congestion in its Heathrow facility as it began its contract for Qatar Airways Cargo in September, a deal signed in March before the world locked down. Planning was done then: Menzies knew its customers, schedules and volumes, and knew it could maximise capacity at its facility.
"It was a very good fit," said Mr Fordree. "Then came June, July and August.
"Volumes dropped dramatically overnight, then started to come back a little bit. And our new customer [Qatar] saw volumes start to increase as it carried on flying nearly its entire schedule. So there was an increase in its tonnage at the same time as a decrease in existing customer tonnage – it ended up at the same volumes, so it was still a good fit.
"Then, just two to three weeks before Qatar joined us, our existing customers gave an update – they were going to start flying again.
"They added that there was a second piece of good news – they were upgrading the aircraft they had been using, so it would have a higher payload. Then, they said, even better news – there were no passengers, so the payload was even higher."
The additional volumes took Menzies to 30-40% above the capacity of its warehouse, and included "enormous peaks".
"The puzzle pieces were far too big for our jigsaw, and it pushed us into congestion," he explained.
Menzies ended up moving nearly 50% of its business to a partner at Heathrow, brought back all furloughed and working-from-home labour and brought in the senior management team.
Now, Mr Fordree hopes that by being transparent some of the problems could be averted in future.
"What did we learn? It's extremely challenging at the moment for cargo handlers – and everyone – when you don't know what volumes are going to look like from week to week, or month to month."
He said he expected the near term to be more of the same.
"I think there will be peaks in certain markets on certain carriers at certain times – so we have to be more flexible.
"A further challenge is matching the labour to that. Employee engagement is important as we needed people to help out, plus have a flexible approach. We seek employee support in difficult times, so we need to be better at engaging, and we need to be better in future."
He also called for better, more transparent relationships with customers – as well as the most important element, planning.
"It's not just for the long-term, there needs to be flexibility too."