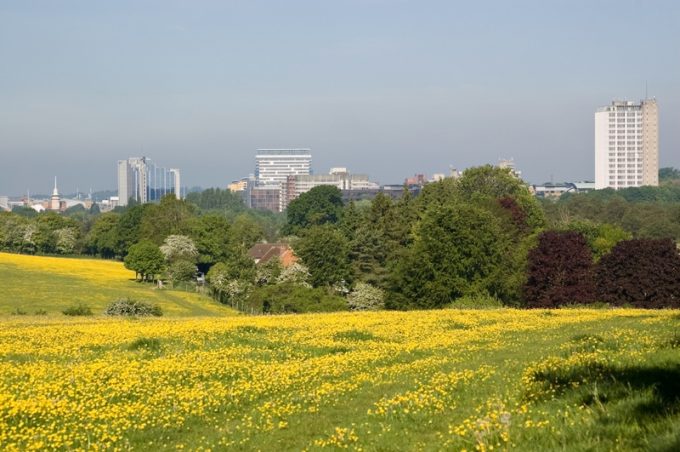 A UK local council has blocked plans to reportedly build the largest Amazon warehouse in the country.
Basingstoke and Deane Borough Council voted down plans to build a 58,000sq metre logistics warehouse near Junction 7 of the M3 on the grounds that it would destroy local biodiversity, and that there was "no overriding public need."
The Development Control Committee voted 9-2 against the greenfield development, with one abstention.
The move was a U-turn, that followed initial agreement with the plan, after more than 100,000 people signed a petition to stop the development, widely understood to be associated with Amazon, despite the company not being named in the meeting.
Despite promises by developer Newlands representative Jo Davis that the site would bring 1,300 new jobs to the area, the committee took issue with the methodology of the calculation.
Councillor Diane Taylor cited a case in Lancashire, where a new Amazon warehouse delivered around 300 new jobs after the community had been promised a "minimum" of 2,500, and as many as 5,000.
"Please don't let us be taken to the cleaners," she told the committee.
Cllr Chris Tomblin added: "Looking at jobs… it's industry standards based on square meterage per operative. I don't buy the jobs front, clearly there will be jobs and we can't ignore that, but is the harm greater than what we're going to develop?"
Ms Taylor told The Loadstar she believed the initial proposal had not been reviewed with the proper oversight.
"There was a strong wave of opinion following the original vote that, partly due to Covid and the various restrictions that came with it, there was a lack of comprehensive information and, therefore, discussion and questioning," she explained. "The decision notice was not issued, as a group of local MPs had asked for it to be referred to the secretary of state for housing, communities and local government."
Mr Tomblin told The Loadstar that since the committee were formally uncertain of the future occupier, the decision was not prejudiced by the online retail behemoth's potential involvement.
"It's all very emotive for many… but it's not a planning consideration that it is or isn't [Amazon] – we evaluated the proposal on its own merits," he said.
"It's a challenge to the landscape. Basingstoke has a green infrastructure plan showing a migration corridor for the local wildlife, linked to old woodlands, and this ran smack bang through it. Our tree officer had looked at this area and deemed it priority habitat."