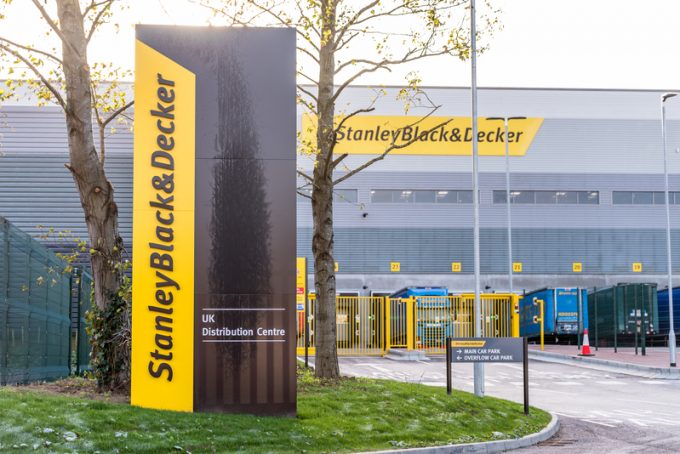 The appetite for long-term contracts, much desired by shipping lines, has waned with the onset of war – while long-term relationships with forwarders and carriers are also suffering from deep mistrust by shippers.
"The world is a lot more volatile today than it was a month ago," explained Jeff Douville, director global logistics for Stanley Black & Decker.
"We want to secure capacity at the best fixed rates possible, and to make sure that marries with the global economic situation. We don't want to secure long-term capacity at a rate that might not be competitive next year or after."
Speaking at the TIACA executive summit in San Francisco, Mr Douville explained that Stanley Black & Decker was in the process of "reassessing and revising" its freight forwarder approach.
"We are using forwarders and NVOCCs for a percentage of our business and go direct to carriers for another percentage of flows. We are assessing which is best, and using a very visible RFP process.
"But anybody managing transport knows there is a lot of suspicion, mistrust and friction. Carriers and forwarders have made a killing, and shippers feel maybe it's a little too much – maybe there has been some [price] gouging going on.
"So we are looking at our partners, and some have demonstrated a higher level of character than others – those are the ones we want to work with. We need them, and they need us. Our mantra is to secure reliable capacity at the best fixed rate.
"We have conservative limits, but we are trying to mix it up within that playing field."
He added: "Blank sailings are what's killing companies right now. You have to find new space, you don't just get on the next ship."
Challenges at sea also saw Stanley Black & Decker move some shipments to other modes, he said, adding: "We started using alternative options, such as rail from Asia to Europe to increase speed and predictability. We also started using selective air shipments."
But, he said: "With air freight rates at $16 to $18 per kg [at the height], you've got to be very selective about air or you will burn through cash. But we are still air shipping as a primary mode for some parts."
Neel Jones Shah, head of air freight for Flexport, told The Loadstar he had seen customers move to airfreight – but they did not want contracts of more than about a year.
"We talk to them about modal diversification all the time, ocean to air, or air to LCL. Having had all these troubles, we are coaching shippers about how to manage the entire SKU range.
"Hot-selling high-margin orders are diversifying into airfreight and lots of customers have been very receptive to that. There is more certainty in revenue and working capital costs are less, even though freight costs are higher, but the trade off has been palatable. No one is saying there will be a permanent shift, but they are including air for 2022, and 2023.
"For lots of shippers, it was their first experience of airfreight and they liked the results. It's one way to get back control."
Lack of control has been an issue. Stanley Black & Decker saw its longest tradelane's transit time lengthen over the past two years from 40 days to 85 days, a 113% increase.
Facing significant growth rates as locked-down customers ordered online, the company also had to redesign the way it worked. It booked 30% more freight capacity in 2021 than in 2020, which it has increased by 30% again this year. It changed to transloading on the US east, rather than west, coast, saving five days, and trucked goods rather than moved them by rail from LA. A shortage of containers means it now must provide extra storage, with cargo waiting one to three weeks before being moved.
Mr Douville said he worked with a global team of forwarders and carriers in a "daily drill of matching container supply and demand".
He added: "And we are trying to keep forwarders and carriers appraised of our requirements for the next six months. Flags go up for booking times, which are at least three weeks in advance now."
The company is also re-routing cargo from the west coast.
"The ILWU [labour contract] negotiations are coming up and we've been looking lane by lane since late 2020, and using the east coast. We will keep looking at that."