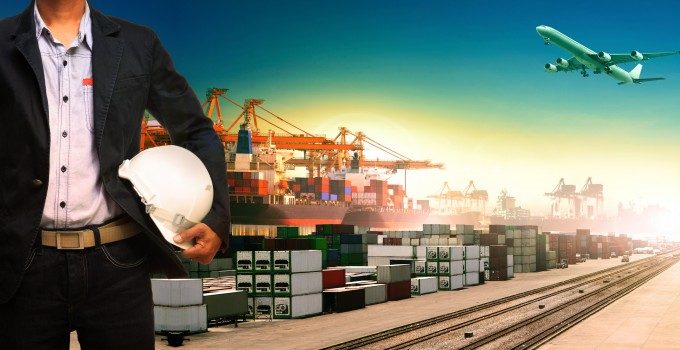 To a retailer, inventory is waste; but with the current bout of weather-delayed consignments, exacerbated by ocean carriers blanking voyages to boost rates, the increased practice of reliance on just-in-time deliveries could bring businesses to their knees if their stock dries up.
A casualty at sea, labour shortages, strikes and lack of consultation on slow-steaming can all put a spoke in the ocean part of the supply chain, exposing retailers and consumers to crippling supply shocks.
For example, some European retailers faced considerable challenges following the sinking of the 8,110teu MOL Comfort after it split in two off Yemen in June last year.
Ironically, if the ship had gone down immediately after breaking its back, the situation would have been more straightforward. However the stern remained afloat for ten days and the bow section finally sank after almost a month, and the possibility of salvage delayed and complicated re-ordering decisions for shippers and consignees.
The impact on markets from a ship casualty can be substantial. When the MSC Flaminia suffered an explosion and fire, mid-Atlantic, en route from the US to north Europe in July 2012, it was reported that the non-arrival of 10 containers of brazil nuts onboard would be sufficient to cause a squeeze on supplies in Europe, thus spiking the price.
Meanwhile, the practice of slow-steaming – in some cases adding 10 days to Asia-Europe transit times, often without notice or consultation – has provided another shock to JIT thinking and prompted many shippers to call for the reintroduction of express services for high-value and time-sensitive ocean shipments.
And when last-minute port diversions occur for operational reasons, the information is often slow to reach the cargo owner. This can be vital when local offices are responsible for customs clearance and merchant haulage is involved.
This is a difficulty that consignees of more than 4,000 boxes diverted from wind-blown Felixstowe to London Gateway over Christmas and early new year are coming to terms with.
However, advocates of JIT see supply chain threats as a feature rather than a bug, opining that the occasional blip provides an opportunity to manage the weakness.
But for that theory to be put into practice, the weakness must be manageable in the first instance.