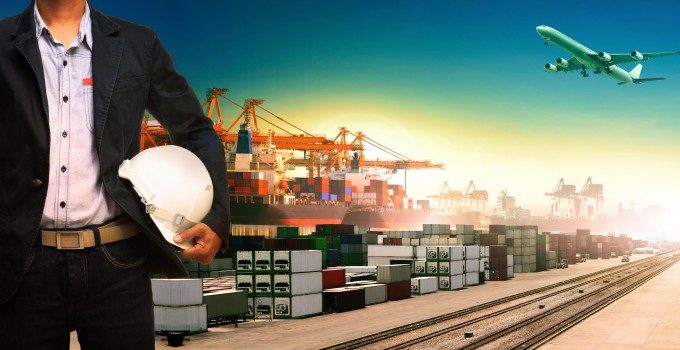 Vietnam's Ministry of Transport is encouraging increased private investment in the country's ports and plans to scale back its own involvement.
According to a report in The Saigon Times, the Vietnam Maritime Administration will open 41 marine infrastructure projects to private investors, including 19 seaports, which are together expected to need US$1.98bn in private funding.
Furthermore, in an indication of Vietnam's commitment to rolling back government management and ownership of seaports, Minister of Transport Dinh La Thang said the Lach Huyen deepwater port, located in the north and due to be completed in 2016, will be the final port development funded by the state.
The move towards further privatisation may come as a surprise to those familiar with Vietnam's troubled port sector. A wave of recent IPOs failed because of the demanding conditions imposed on investors, including ownership caps, while severe terminal overcapacity persists in the Cai Mep region, home to a number of deepwater terminals.
Located close to Ho Chi Minh City's seven million population, Cai Mep was opened in 2009 and added 4.5m teu of capacity in less than four years.
This proved to be a massive overestimation of container trade growth by both investors and the government, with current capacity utilisation at the port's seven terminals said to be as low as 30%. Global terminal industry players such as APM Terminals, PSA International, SSA Marine and Hutchison Port Holdings have been left frustrated by the lack of cargo.
Meanwhile, it is rumoured the Vietnamese government failed to deliver on its promise to shut down the group of smaller terminals located within Ho Chi Minh City to make way for Cai Mep. On the contrary, Cat Lai is one such terminal and has actually added 1.3m teu in capacity since Cai Mep opened.
Highlighting the apparent lack of co-ordination, a report published last year by the World Bank claimed the government's port investment strategy is centred on "quantity over quality".
Given the Cai Mep debacle and failure of recent IPOs, are investors ready to support another Vietnamese port privatisation push?
Oliver Massmann, general director and partner at Duane Morris Vietnam LLC, and author of the report Seaport development – Vietnam's new master plan for seaport system development 2020-2030, believes investor appetite is beginning to return.
"I strongly believe that the government of Vietnam has acknowledged the shortcomings," he told The Loadstar.
"Evidence is that they have listened to our review of seaports planning and have decided to shift focus to development of major ports only."
Potential investors will be watching Vietnam's economy closely to see if demand for container shipping picks up – and there are reasons to be optimistic. Vietnam is in negotiations to join major international trade treaties such as the Trans-Pacific Partnership, as well as creating Free Trade Agreements (FTAs) with European Union.
At the same time, new laws considered the most liberal and investor-friendly in the region, such as the new Enterprise Law, Investment Law and a decree on Public Private Partnership, have been implemented.
Underlying all of this is the range of anecdotes on the relocation of a host of production facilities for low-value goods from China's Pearl River Delta to Vietnam. The manufacture of apparel, footwear and low-value consumer goods have all moved from China to Vietnam in recent years as producers search for lower production costs.
The export of these would ultimately best served by deepwater terminal capacity.
"All these factors would definitively lead to a much more vibrant economy, which will, in turn, open up a huge demand for seaports," said Mr Massmann.
Recent forecasts support this theory. According Business Monitor International, 2015 container throughput is forecast to rise 8% to 4.99m teu at the port of Ho Chi Minh City; and by 10% to 206,320teu at the port of Da Nang, with total real trade growth forecast to increase 6.65%.
"As a person who has experienced the ups and downs of Vietnam's economy for the last 20 years, I have a strong belief that the economy will witness a stable, not booming, development of port and logistics sectors in the next few years," Mr Massmann added.