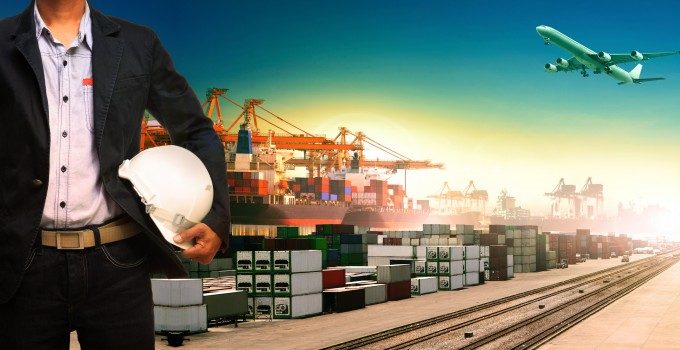 The shift of manufacturing out of China is not a one-way street, according to one forwarder operating on the key Asia-Europe apparel trade.
Daniel Steckel, head of logistics solutions at German forwarder MBS Logistics, told The Loadstar at this week's WCA conference in Hong Kong that while there had been a shift in the production of low-value clothes and shoes from China, other production was looking to relocate there.
"Some brands are moving back to China, as there is a lot of production capacity, but also because the quality of production is higher than other parts of Asia and is still cheaper than European locations.
"The volumes are changing – the big volumes of low-value goods are moving to places such as Vietnam, Cambodia, Indonesia and Bangladesh, but our customers are also still willing to go to China – the death of Chinese manufacturing is just not true," he said.
He added that the company's initiative to educate container packers at production facilities in China to optimise space in boxes, often through using reusable garment cartons which offered greater capacity than garments on hanger containers, had kept costs down for European retailers that continue to suffer from low margins as home consumer demands remains muted.
However, Stefan Wilkes, managing director of MBS Logistics in Hong Kong, said the company's recent decision to open an office in Ho Chi Minh City had, in part, stemmed from the decision by a lot of Taiwanese shoe manufacturers to move production to Vietnam as a result of rising costs.
"In our industry, to get someone who knows about sea freight in the Guangdong region, manufacturers are paying Rmb10,000 (US$1,600) per month. In Vietnam, that role costs $200-300 per month," he said.
He added that China's "Go-West" policy, to induce manufacturers to locate sites in cities such as Chongqing and Chengdu, had not really worked for lower-value goods.
"The trouble is that these locations are simply so far away from the sea ports," he said.
However, he added that the logistics of getting products out of Vietnam had not been without its challenges, despite the country embarking on a huge container port building programme, mostly centered on the Cai Mep area near the mouth of the Mekong River.
"The ports in Vietnam are good, but the roads leading to them are terrible. Likewise, the industrial area on the outskirts of Ho Chi Minh City, where the factories are located, is also really nice; very modern, but the roads connecting to it are a catastrophe.
"The same can be said in the north around Hanoi, where there are some very modern business parks, but the roads between those and the nearby port of Haiphong are equally as bad.
"Vietnam really needs to concentrate on improving these connections," he said.