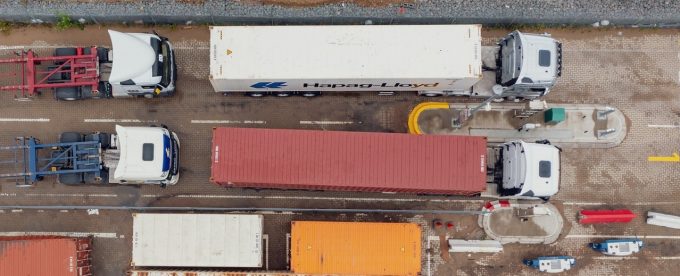 PRESS RELEASE
Efficiency at Solent Stevedores' empty container handling facility at London Gateway has increased by 88% with the introduction of a new Vehicle Booking System (VBS) from Intermodal Manager.
The VBS has also enabled an increase in the number of containers handled. In January this year the empty container storage yard, operated by industry leading cargo handlers Solent Stevedores, saw a throughput of just over 12,000 containers compared to 8,500 in the same period last year – an increase of 47%.
Hauliers are now seeing peak waiting times of 30 minutes compared to up to four hours before the VBS was introduced. The eight-acre site can store up to 3500 TEU stacking seven units high with more than 200 hauliers visiting in a month. Working closely with the team at Solent Stevedores, the existing Intermodal Manager Terminal Operating System (TOS) was enhanced by the addition of a fully integrated Vehicle Booking System module. This deep integration brings significant advantages over using a stand-alone VBS.
Mike Mustoe, Operations Manager at Solent Stevedores in London Gateway, said: "We strive to ensure we continuously improve and upgrade our systems for maximum efficiency. We asked Intermodal Manager to work closely with our onsite team to design a system to deliver a seamless experience for our customers, and the results speak for themselves!"
Graeme Miller, Sales Director at Intermodal Manager, said: "We've worked with Solent Stevedores on several projects to further enhance and streamline their
systems and to see the impact the Vehicle Booking System is having in London Gateway is hugely gratifying. We anticipate that other companies will be looking to implement the solution."