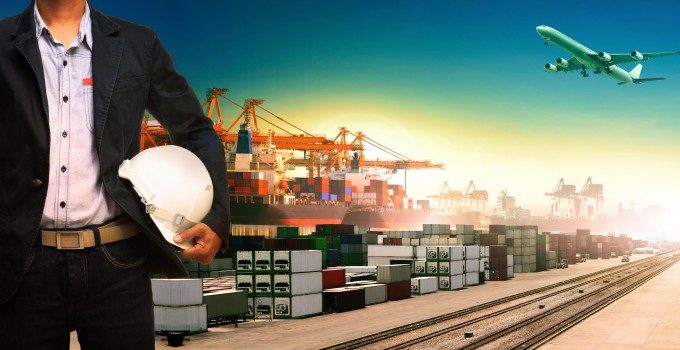 Excess US civil reserve aircraft capacity is expected to "go away" as carriers "right-size", according to the chief of US Air Military Command.
In an interview with the US Senate Committee on Armed Forces in March, General Paul Selva, head of AMC and nominee for Commander of Transcom, said a report would be released in June "to revise appropriate recommendations" to Civil Reserve Air Fleet carriers in the wake of what is expected to be a severely depleted budget for military logistics.
CRAF carriers – US-registered cargo-carrying airlines which are used for military operations – have had a tough time in the past year, culminating in the closure of Evergreen and World Airways.
And there could be further slimdowns in the CRAF fleet, indicated General Selva.
"Our forecast requirements are expected to be much lower starting in FY16 compared with the past 13 years, which will impact both military and commercial capacity. We will continue to strive for the balance between military and commercial capacity."
He added: "It is also accurate to say [that], as we draw down forces from Afghanistan, there will be excess capacity in the commercial sector that we expect to go away, as carriers right-size their fleets to meet the new business environment."
However, General Selva, who was nominated for the top Transcom job by President Obama, said that the CRAF system would remain crucial to the military.
"I will work with all concerned to define a minimum business level for our commercial partners that will ensure we maintain readiness, not only for the carriers, but also for the Defense Transportation System."
General Selva stressed that commercial capacity was still key and that future budget plans would be crucial for US "readiness" to meet potential challenges.
"US Transcom currently has the capability to meet all surge requirements. However, long-term budget uncertainty may erode this key, asymmetric military and logistics advantage … [but] if the future budgets are not addressed, its readiness, particularly the readiness of commercial partners, could be negatively impacted… Sustaining the readiness of our commercial partners in an uncertain budget environment will present significant challenges to our ability to respond to crisis or conflict."
He explained that he would continue to work with commercial partners.
"The commercial airline industry is dynamic and always has been. We have been able to adapt to carrier 's fleet planning and benefited by having a commercial augmentation capability ready to answer the call when needed. It is accurate there are fewer carriers in the CRAF programme now than 15+ years ago.
"I have, however, met with several airline executives over the past 18 months, and they have all said they will support the DOD and CRAF programme because it is the right thing to do for our nation."
Meanwhile, in an interview with Defense News last week, outgoing chief of Transcom, General William Fraser, said that the remaining cost of removing equipment from Afghanistan was between $5bn and $7bn – although that was not solely for transport.
"We have to understand that we still have 34,000 troops … in Afghanistan. There is still a requirement to support, sustain and provide for [them], and we are continuing to meet the war fighter's needs. …
"Retrograde is on time based on the plan, and based on the unit cargos and theatre-provided cargo being turned in.
"As they continue with their plan to steadily close bases and send cargo back, we are providing the capacity and the capability to return that equipment back to the United States. What does remain is about 15,000-plus vehicles and nearly 3,000 20ft equivalents."
The drawdown could have added complications and additional expense, however, owing to worsening diplomatic relations with Russia, noted General Selva.
"Should events in Ukraine strain relationships between the US and Russia and countries strongly influenced by Russia, access to routes north of the Black Sea both for surface and over-flight movement could be limited."
Most hardware is expected to leave Afghanistan via the Northern Distribution Network, which has a Russian component, a nice card for President Putin to play if relationships with the US sour further over the Ukrainian crisis.
General Selva added: "Additional concerns include border crossing and convoy security within Afghanistan which could affect surface movement in and out of the country. If the security situation deteriorates, surface access may become very limited.
"The NDN accessed through the Mediterranean and the Caspian remain open and reliable as the countries involved are deeply interested in maintaining routes which will help them build the 'New Silk Road' initiative."
CRAF carriers, of which there are now fewer than 30, had expressed hope that some funding may be found to offset the decline in revenues and allow them to continue operating. But with 15% more capacity on the list than required by the Department of Defense in 2013, and the suspension of a rule which required carriers to make at least 60% of their revenues from other sources, the writing was on the wall for some.