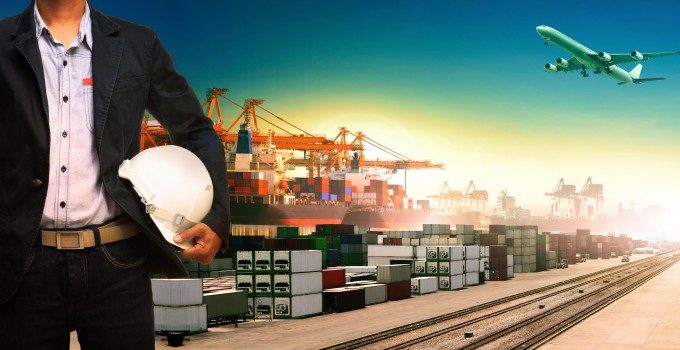 Maritime unions in the US have shored up their strength by forming the Maritime Labor Alliance, which pledges to 'move forward in solidarity'.
The six unions, including the International Longshoremen's Association (ILA) and the International Longshore & Warehouse Union (ILWU), have vowed to "vigorously protect our jurisdictions, working conditions and labor rights". The first order of business, according to the alliance, was to hear a report from ILA president Harold Daggett on the status of the US Maritime Alliance (USMX) contract negotiations.  "Contingency plans regarding these negotiations were discussed and mutual support pledged," said the alliance in a statement.
Although "mutual support" has not been defined, the statement raises the prospect of the whole alliance coming out in strike action in support of the ILA.
The American Radio Association, the Inland Boatmen's Union, which counts among its regions San Francisco and southern California, and the International Organization of Masters, Mates & Pilots are already affiliates of the ILWU. The Marine Engineers' Beneficial Association, which claims to be the oldest and largest maritime officers' union in the US, spans the country with members at ports including Los Angeles, Jacksonville, New Orleans, Baltimore, Boston, New York, Charleston and Seattle. Together the unions have more than 122,000 members.
In a joint statement the presidents said: "We…welcome a constructive dialogue to address the challenges facing our industry. But if threatened we will not stand down."
The move by the unions is sure to add pressure to an already tense situation. On Monday, the ILA will resume talks with the USMX, after the Federal Mediation and Conciliation Service (FMCS) stepped in to save negotiations before the current master contract expires at the end of the month.
The next two weeks will be critical for the unions, ports and politicians – indeed, the country as a whole. Few observers believe that Washington will allow a full-blown strike at east and gulf coast ports in a faltering economy, just before a presidential election. In 2002, when faced with the west coast port lockout, which came about in similar circumstances, President Bush invoked the Taft-Hartley Act, which can suspend shutdowns for 80 days, on the basis that the ports were vital to the US economy and military. While such a move by Obama could alienate some of his traditional support, US business would be solidly behind him. Earlier this week the Agriculture Transportation Coalition warned that a strike would "cripple international commerce" and force some foreign customers to source products elsewhere.
"This is harvest season for much of our agriculture destined for foreign markets. Failure to keep the ports operating at full capacity this fall will have devastating impact on agriculture and thus the entire economy. The uncertainty is already slowing production and deliveries," said Peter Friedmann, executive director.
Members of the Coalition pointed to the huge surcharges issued by the shipping lines, amounting to as much as $1,000 per container, which in some cases could see their bills rise to $50,000 a day. (See here for a list of shipping line surcharges.)
One member said: "The cost of the $1,000 container surcharge could add up to over $10,000,00 in one month. The penalties we would incur for mis-deliveries of goods: $10,000.00 on initial orders not shipped per order, plus $2,000.00 on replenishment orders. This alone could equal $75K-$100K in a couple of weeks. Lost sales could potentially hit $500K- $1M in a 4-week time frame. Airfreight costs could hit $100K- 200K. Even if the strike lasts a few days to a week, our estimation is the backlog in Asia, with equipment shortages and lack of space, will take three to four weeks to recover."
Another pointed out that margins were so thin that a $1,000 surcharge would "basically be a $1,000 loss per container on any trade".
The fear over the high costs is partly misplaced, however, in terms of air freight. Forwarders are offering shippers a "deferred economy airfreight service", by which freight scheduled to ship via ocean would be given to airlines with an indication of when it was due to arrive. Airlines could then maximise their use of spare capacity over the available timeframe.
SBS Worldwide told The Loadstar that it has negotiated an option with British Airways into and out of Boston and Baltimore "for a pallet price that will accommodate up to 10 cbm per pallet, with an all-in rate that will come very close and is attractive to all our customers as a back-up solution".
The forwarder is also planning to move New York export cargo to Chicago, and reports that both ACL and OOCL have agreed to take increased bookings during the strike, should it go ahead. Imports will go directly to Chicago.
But one UK manufacturing company told The Loadstar it was concerned that OOCL could not guarantee delivery. "Our usual shipping route predominantly uses the ACL service from New York to Liverpool. In the event of strike action our freight could be re-routed through Chicago hub and then onto a rail link to Halifax, Canada. Our provider has also advised that it can offer an alternative service with OOCL from Montreal to Thamesport. ACL has assured our forwarder that its long standing, regular customers will be treated fairly. OOCL will not make the same concrete assurances."
It remains to be seen whether the shipping lines will be able to cope with the anticipated chaos, and whether shippers will be able to cope with increased trucking charges and surcharges in the event of a strike.