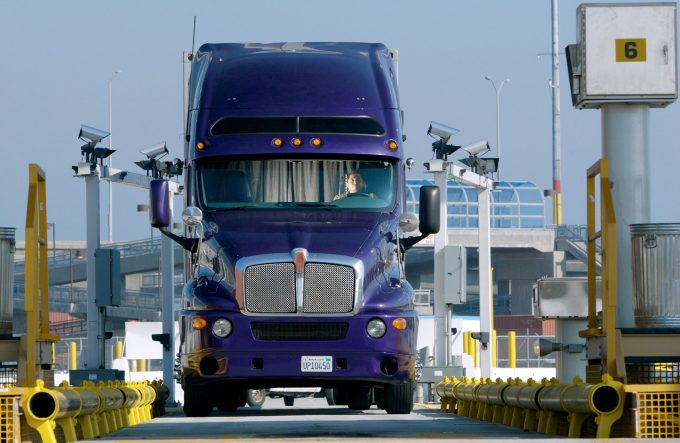 US marine regulatory agency the Federal Maritime Commission (FMC) is to order container lines serving Los Angeles, Long Beach and New York, and box terminal operators in the same ports, to explain how they calculate detention and demurrage charges. 
FMC commissioner Rebecca Dye, who has been leading the organisation's investigation into the application of detention and demurrage fees, will issue the orders to determine if "legal obligations related to detention and demurrage practices are being met".
This is particularly in relation to the FMC's interpretative rule that says D&D charges should be suspended when shippers are prevented from picking up cargo or returning containers within time allotted – a key issue when container supply chains are as entangled in congestion as they are. 
The FMC said: "Targets of the orders will be ocean carriers operating in an alliance and calling the port of Los Angeles, the port of Long Beach, or the port of New York & New Jersey. Marine terminal operators (MTOs) at those ports will also be subject to information demands. 
"The demand orders will also require carriers and MTOs to provide information on their policies and practices related to container returns and container availability for exporters. 
"Failure of carriers and MTOs to operate in a way consistent with the Interpretive Rule on Detention and Demurrage that became effective on 18 May 2020, might constitute a violation of 46 USC 41102(c), which prohibits unjust and unreasonable practices, and regulations related to, or connected with, receiving, handling, storing or delivering property," it added. 
This month, the Harbor Trucking Association, which represents haulage firms and intermodal operators serving west coast ports, published a survey on D&D which found that 89% of its members surveyed had experienced "a highly-negative effect on their overall business from recent D&D; and 56% reported a business-critical negative effect". 
It also found that 64% of respondents reported that over 15% of their containers had incurred D&D charges, while 32% had charges on over 20% of their containers. 
And the fees are not inconsiderable: over 80% of respondents were charged more than $200 per container and 18% saw D&D charges of over $500 per container. 
Last year HTA members disputed over three million separate D&D charges. 
"The process and governance regarding the extortive assessment of detention and demurrage lacks equity, inclusion and transparency," said Weston LaBar, chief executive of HTA.  
"The cost and disruption imposed by excessive detention and demurrage is threatening the ability of the intermodal transport industry to survive.  
"Working with US regulators and industry leaders to modernise the Shipping Act and Uniform Intermodal Interchange Agreement, to establish a fair and equitable process for American truckers and shippers, is our top priority," he added.