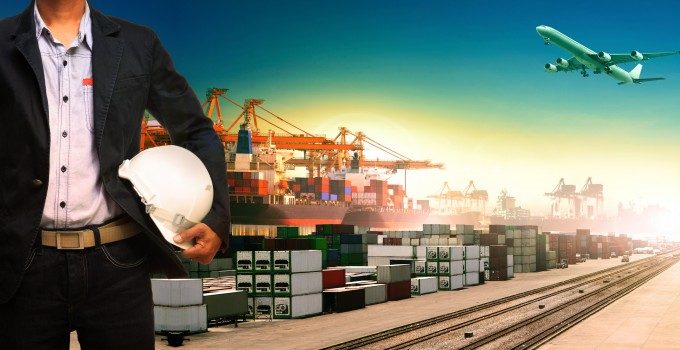 In a reversal of the trend of the past year, US west coast ports fared better in comparison with their east and Gulf coast gateway rivals last month, recording a smaller decline in container imports.
According to the latest monthly statistics compiled by New York-based consultancy Blue Alpha Capital, container imports into the top ten US ports declined by 10.2% in June, compared with the same month of last year, to 1.5m teu.
Meanwhile, June's recently released 2020 retail figures show sales were up 7.5%, month on month.
The largest container port in the US, Los Angeles, saw a decline of 6.8% in imports, to 369,189 teu, while neighbouring Long Beach was down 9.3%, to 300,714 teu.
Despite Oakland seeing an improvement of 1.9%, to 82,461 teu, Seattle/Tacoma saw imports slump by 17% to 101,835 teu and overall there was an 8.3% drop in imports at west coast ports in June, for a total of 854,202 teu.
However, the US Atlantic and Gulf coast ports saw a 12.5% slump in imports, to 677,895 teu, reversing the long-term migration of services from west coast hubs. The worst performers were Charleston, down 18.9% to 69,777 teu, and Houston, down 17.4% to 86,903 teu.
The year-on-year 10.2% decline in June imports was an improvement on the 16.7% decrease in May, but worse than April's 7.5% decline.
Blue Alpha Capital founder and author of the report John McCown said he anticipated any recovery in volumes was "temporary", arguing that there were a number of metrics that pointed to the decline in imports "moving back to May's range in the months ahead".
He added: "Nobody can say with any certainty when year-on-year declines will stop and container volumes will begin to recover."
Meanwhile, Port of Los Angeles executive director Gene Seroka yesterday advised that the total number of containers moved across the hub's terminals in June was down 9.6%, year on year, to 691,475 teu.
But he said: "I will take this number in the midst of an unsettled trade war and the global pandemic," and added that "exports continued to take a beating", down 21.3% in June to 109,586 teu.
However, there was some reason for optimism in the number of empty containers shipped back to Asia: down a more modest 7.2% last month, compared with a year-to-date reduction of 22.4%.
"This means we are starting to see an evacuation of empties to prepare for a modest uptick in imports," said Mr Seroka.
But he said the "double hit of the trade policy and the pandemic" would see container throughput shrink to "levels of cargo volume not seen since the great recession".
Mr Seroka's stark prediction is for a slump of 15% in the number of containers handled at the port this year, compared with 2019, to an estimated 7.9m teu.