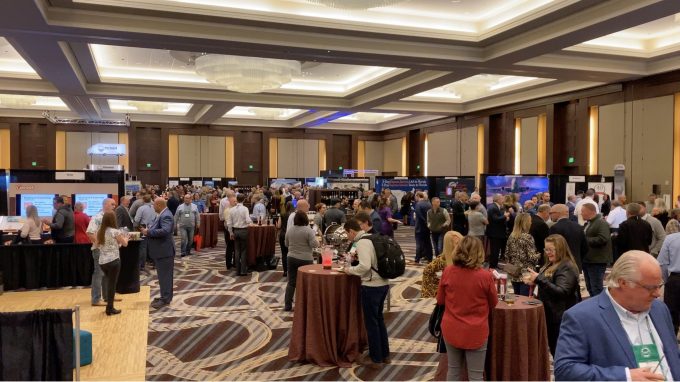 The US AirCargo Conference, initially scheduled for February 2021 in New Orleans, will be a 'virtual' event, with the next physical conference in January 2022.
The decision adds pressure on Tiaca, which is under fire for indicating that its Air Cargo Forum (ACF) in Miami is set to go ahead in November, a week after the US elections, and with the potential for Covid-19 still to be raging through the US.
According to Flying Typers, ACF exhibitors have been told that no refunds are available, and if they don't pay, they will not be welcome to sponsor in the future.
Flying Typers does suggest, however, that maybe organisers are waiting for force majeure to kick in nearer the time, thereby freeing them from obligations and risk.
In an interview, the organisers of the US AirCargo Conference say it was a tough decision, but necessary to ensure the health and safety of participants, and also against a background of corporate and governmental travel restrictions.
However they are calling on potential attendees and sponsors to respond to a survey, helping them to see how a virtual event would work to its best potential.
"AirCargo 2021 will go on. Everyone is Zoomed out, which is why we need your help in determining what a virtual event looks like in 2021,"said US Airforwarders' chief Brandon Fried in a video.
The event organisers noted: "After careful consideration and owing to the fact that no one knows what the state of the country will be for travel and what size gatherings the city of New Orleans will permit, the decision was made to negotiate with the hotel to move the event to 16-18 January 2022."
The organisers are urging people to respond to the survey, here.
Last month Tiaca chair Steven Polmans told The Loadstar: "ACF is a particularly important rendezvous for the global air cargo community, especially after all the others have been cancelled. At the moment, we are working full speed with Messe München to deliver a great trade show and conference.
"Can we guarantee it will happen? No.
"Before Covid-19 we saw very promising bookings, better than we have seen in many years. Although new bookings are slowing down, we have also not seen a drop in reservations. People clearly are really hoping that the event will take place."