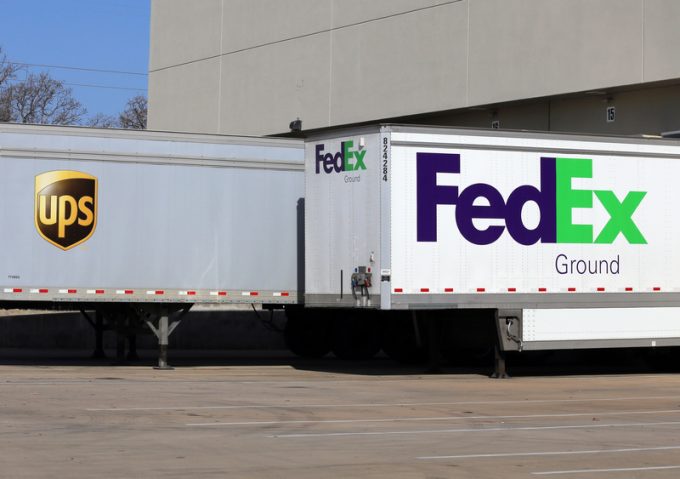 UPS is turning the screws on its big rival in the healthcare arena, as, with a fully integrated healthcare unit, it makes a big push to strengthen its position at a time when FedEx is under pressure.
On 3 December, UPS announced that Wes Wheeler, the former CEO of subsidiary Marken, had been appointed president of the recently unveiled global healthcare and life sciences unit.
In October, the company had announced the consolidation of its healthcare activities into a single unit, uniting clinical trials specialist Marken, Polar Speed and 114 dedicated healthcare facilities in the UPS network.
This will allow the company to harmonise global operations in the sector and facilitate the development of tailored services via a dedicated sales force and customer support teams.
Operations are guided by a technology-driven quality management and certification system. UPS has overhauled its quality management system to reflect set ups used by many pharmaceutical companies. It includes a cloud-based electronic document management system, global standard operating procedures, best-in-class validation processes and global reporting tools.
And UPS has also upped its footprint of healthcare facilities, adding 1.3 million sq ft of distribution space in key US markets, including a 450,000 sq ft facility in Louisville, and obtained GDP compliance certification for its healthcare operations in Germany and France.
It also unveiled UPS Premier, a critical healthcare service using next-generation sensor and tracking technology.
Dean Maciuba, director consulting services of Logistics Trends & Insights, regards the push as "a frontal assault against FedEx, in terms of leveraging its technology investment".
The onslaught comes as FedEx is distracted by the seemingly endless integration of TNT in Europe and its re-positioning in the e-commerce arena after jettisoning the Amazon business. These developments have left FedEx in a weakened financial position.
UPS management has indicated that the new technology for the Premier offering will enable it to become more responsive, such as being able to re-route a shipment in transit in case of problems with the original route.
This is challenging for FedEx, as it operates two separate networks (Ground and Express), which makes shifts between the two very difficult, Mr Maciuba noted.
UPS is also ahead of its rival in terms of drone technology, he claimed. The company has obtained certification to operate a drone airline (the first US operator to do so), and started commercial drone delivery operations in November. Much of its delivery drone activity to date has played out in the healthcare sector, Mr Maciuba pointed out.
"FedEx is nowhere near that. It has a deal where it is piggybacking on to Google," he said, referring to joint delivery tests in Virginia in tandem with Wing, the drone offshoot of Google parent Alphabet.
However, FedEx is making efforts in the healthcare arena. Earlier this year it rolled out its Medpak VI°C globally. The product, which allows companies in the clinical trials sector to ship test medications in re-usable temperature-controlled packaging, was first introduced in Europe in 2016.
FedEx executives have also signalled plans to introduce new tracking and monitoring technology. It is working on a smart sensor to be used in conjunction with IoT to monitor ambient shipment conditions.
Another development in the company's pipeline is a Bluetooth-connected sensor that is blockchain-enabled. In addition to tracking a shipment's location and conditions, this will enter the data into a blockchain's ledger for improved reliability.
The smart sensor for IoT-enabled monitoring would be a cheaper complement to FedEx's SenseAware monitoring technology. In conjunction with the company's Custom Critical service, this has worked very well in the premium transportation of critical healthcare shipments.
However, at $150 per sensor, the technology is on the expensive side. A lot of pharma shippers would welcome a less pricy option with similar, albeit less sophisticated functionality.
It seems not enough to see off the UPS juggernaut, though.