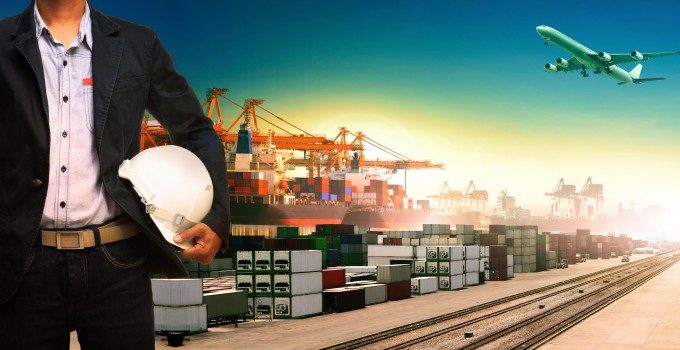 The union representing construction workers building the Panama Canal acted with exquisite timing at the weekend, delivering a strike notice to project contractor Grupo Unidos por el Canal (GUPC).
As the first ships began steaming along the Suez Canal's newly opened second channel, which poses the greatest competitive threat to Panama's future, a letter from the organisers of the Single Union of Construction Workers and Similar (SUNTRACS) warned that workers are likely to walk off the job tomorrow (12 August) in protest over pay.
SUNTRACS is requesting a new wage increase of 8.9% backdated to 01 July 2015, which GUPC said was on top of an 11% increase agreed last year under a collective bargain between the union and the Panamanian Chamber of Construction.
If the strike goes ahead, it is likely to further delay the expansion project, which is set to open in April next year, a deadline that has been repeatedly pushed back following a sustained dispute between GUPC and the Panama Canal Authority (ACP) over the construction costs.
In response to the union's letter, the GUPC appears to have turned its guns on the ACP once more, and issued a statement at the weekend that read: "GUPC requested support to ACP, owner of the work, to jointly find an economical solution compatible with the orders of the union, however, the intransigent and negative attitude of ACP meant that it was not possible to seek a solution to this impending strike affecting the timetable for delivery of the work."
ACP yesterday batted that ball firmly back into GUPC's court: "The ACP, although the ultimate owner of the project, is in no way responsible for labour issues arising from any failure on the part of GUPC to meet labour demands by its subcontractors."
Panama labour minister Luis Ernesto Carles said that the country would probably lose $250,000 per day if the strike goes ahead.
News of the strike will be a fillip for Egyptian officials who spent much of last week defending the cost of their own expansion project and forecasts of growing annual revenues from $5.3bn currently to $13.2bn within eight years.
Drewry Maritime Research yesterday concluded that trade growth between Asia and Europe – which remains the Suez Canal Authority (SCA)'s primary breadwinner – would have to hit at least 8% per year from now to 2023 "for the SCA to get close to achieving its target".
"Regrettably, Drewry cannot see a way for this to occur. After five months of 2015, two-way Asia-Europe volumes are down by 2.8%, meaning that growth in the following years has even further to rise to catch up with the SCA projections," it added.
So it is looking for other traffic, and the SCA has targeted US east coast cargoes, offering carriers reduced tolls. Mahmoud Rezk, SCA director of planning and research, claimed that for containerised Asian exports destined for any port north of Savannah, routing via Suez "is cheaper than Panama".
This was confirmed by Maersk Line Egypt managing director, Mohammed Shihab. "SCA research found that it is cheaper for Maersk Line to go through Suez to get to Charleston, and it issued a toll rebate for shipping lines operating Far East-US east coast services.
"However, you need to remember that this is the only trade these two canals compete on, and Far East-US east coast traffic represents just 3% of global trade, so it is not a make-or-break scenario for SCA.
"For Maersk it is just a cost calculation – we can put bigger ships through Suez; it is currently cheaper," he said.
According to Alphaliner, Panama had a 90% share of the Far East-US east coast trade in 2008, which fell to a low of 48% last year.
That share had grown back to 51% with the recent launch of five new all-water services via Panama, which Drewry characterised as carriers "jockeying" for position as they prepared for the expansion to be complete.  Alphaliner forecast its market share would increase to over 70% by the end of 2016 "as most of the Suez loops focusing on Chinese origin ports should revert to the Panama route, while the all-water services focused on south-east Asia origins are expected to retain their Suez routing due to the shorter sailing distances".
"Of the nine weekly all-water services on the Suez route, only one is wholly dedicated to the south-east Asia market, while the remaining eight strings way-port in south-east Asia en route from central or south China origins.
"At least four of the strings calling in central China are expected to shift to the Panama route, while the remaining services via Suez may be reconfigured to turn around in south-east Asia, with a small number of them potentially also calling in south China," Alphaliner said.