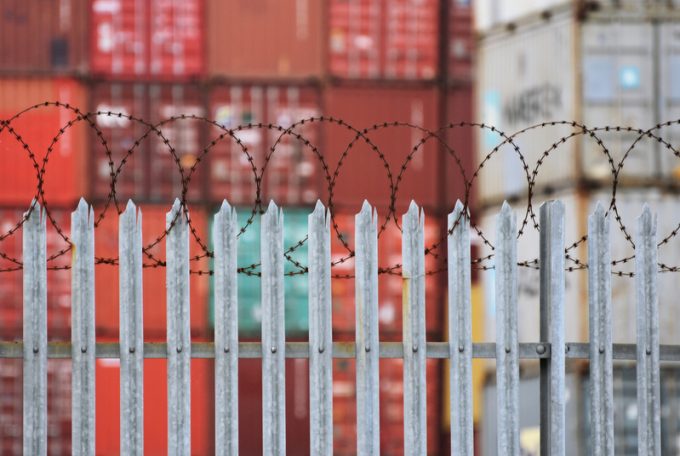 Ports across the UK have been invited to submit bids for freeport status in the post-Brexit environment, but there are warnings over ambiguities in the strategy.
Speaking to an International Trade Committee hearing yesterday, CEO of the New Anglia Local Enterprise Partnership Chris Starkie said the strategy needed to be honed.
"The policy is not entirely clear, other than that it is offering freeport status to 10 ports. But what is it looking for, the biggest 10? These may not be the best placed," he said.
"For this scheme to be successful you need to really blend the benefits for the wider supply chain, rather than just provide a stimulant for the 10 ports that receive freeport status."
Mr Starkie added: "We believe this can be done by feeding freeports into the existing enterprise zone strategy; and that way, you have a much more integrated policy that benefits inland areas too."
The committee hearing followed chancellor Rishi Sunak's announcement that the bidding process for this "next step" in the creation of freeports would open before the end of the year.
He said air, rail, and sea ports would be invited to bid, with the government aiming to have the first new site open at some point in 2021.
"Our new freeports will create national hubs for trade, innovation and commerce, regenerating communities across the UK and supporting jobs," said the chancellor. "They will attract investment from around the world as we embrace new opportunities following our departure from the EU, and will be a key driver for economic recovery."
While the government has pledged to develop ten freeports, Mr Sunak's latest announcement suggested there may be flexibility on this.
Chief executive of the British Ports Association Richard Ballantyne welcomed the news, and added: "By being more inclusive in terms of the number of freeports there might be, the government can now explore how to better deliver on its levelling-up agenda without picking regions over each other.
"Coastal communities are often in areas of high deprivation and have also experienced challenges resulting from the coronavirus pandemic and lockdown, so this potentially transformative policy will be welcomed across a range of suitable locations."
Mr Ballantyne's enthusiasm for the freeport strategy was largely shared by those participating in the committee hearing – but they urged the need to target new industry.
One questioned whether freeports needed to be nestled within existing sea ports, or could they be located closer, or next to, manufacturing centres.
CEO of the Welsh Automotive Forum Tim Williams said: "Linking freeports to enterprise zones could definitely be attractive, but it's really important the initiative is seen as a way to bring new investment into the country.
"You [the government] need to decide whether you see freeports as anchorage for existing business or creating new opportunities; it needs to be a balance."
Fears from MPs that freeports may lead to job displacements were shot down by the panel. Mr Starkie noted that the benefits of freeports would not be so substantial that companies, particularly multinationals, would "upend and move their operations to be closer".
He added: "I am broadly supportive of the scheme, but what is needed is more; you need to stimulate manufacturing and link it with skills provision. To be successful, they [the freeports] need to be keyed into existing enterprise zones."
Forth Ports and DP World have already announced forming a partnership to bid for freeport status for the Thames ports of Tilbury and London Gateway.