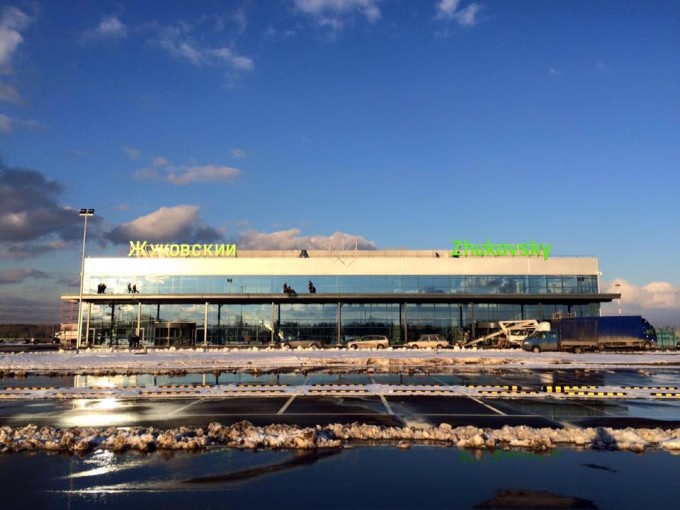 New air cargo carriers are picking over the bones of Tranasero, the Russian carrier which stopped operations in October – but could find it tough to squeeze into a declining market.
Airbridge Cargo is thought to have picked up most of Transaero's air freight business, with volumes rising nearly 10% between January and April 2015 and the same period in 2016, according to Russia's air transport agency. The carrier's load factors fell 3%, however, to 67%.
Aeroflot and Siberia, the next two largest cargo carriers, also saw volumes grow in the same period – although Volga-Dnepr, which serves the oil and gas industry, saw a slight fall.
Total Russian cargo volumes in April, year-on year, fell more than 13% and freight volumes across all of Russia's 15 largest airports fell between 2014 and 2015. The top cargo airport, Sheremetyevo, which is building a third runway, saw volumes fall more than 8%, year-on-year.
Despite the slowing of volumes, cargo carrier SkyGate Airlines has announced it will launch this year from Moscow's new airport, Zhukovsky.
Starting with a leased 747-400F, the carrier has ambitious plans to expand to up to three aircraft once the cargo terminal has opened next year, and will consider a further three, according to Russian Aviation Insider.
Zhukovsky, also known as Ramenskoye Airport, was officially opened at the end of May, and is expected to see its first commercial passenger flight on June 20.
SkyGate, which is said to have recruited pilots and engineers from Transaero, appears to be 20%-owed by Lithuanian aviation services company Avia Solutions Group, and 80%-owned by Alexander Khmelevskikh – about whom there seems to be very little available information.
The news follows a plan by another new cargo carrier, Direct-Avia, to launch in the coming months.
Using two Tu204-100Fs, which had been operated by Transaero, it will be based at Vnukovo Airport. Neither new carrier has announced the routes they intend to operate, although Direct-Avia is thought to be eyeing China.
Direct-Avia CEO Sergey Kukarev told local media he was confident.  "The Tu204 freighters are fairly competitive," he said. "They have a niche of their own, one that has been virtually unoccupied since Transaero folded."
The Russian cargo market is still struggling, following sanctions imposed by US and Europe and the currency collapse. One forwarder in the market told The Loadstar he had seen a 50% fall in volumes since the rouble fell in value. However, he added, new opportunities were appearing, and there was growth in local manufacturing, which had led to new domestic customers.
He also added that, following sanctions on perishable items from Europe, Russian consumers were also seeing a rise in new sourcing locations – some of which made little sense, such as salmon and crabs from land-locked Belarus.
Meanwhile, at the end of May, Russia and the UK negotiated new air transport agreements, which, in addition to two airlines from each country allowed to operate between London and Moscow, could see either passenger or cargo operations opened between the UK and Kaliningrad, Sochi and Vladivostock.