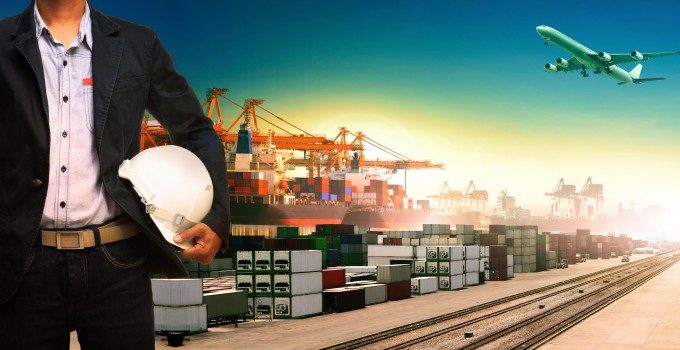 Air cargo operators are pulling out of the once-lucrative Libyan market as the civil war between Libya's two rival governments and parliaments intensifies and army operations threaten sea and airports.
Turkish Airlines this week suspended its cargo charter operations to Libya, citing security concerns, a week after cancelling its twice-daily passenger flights.
The move followed a series of airstrikes carried out by the Libyan National Army (LNA) – the military attached to the internationally recognised government based in the east.
Two airstrikes hit a military aviation academy close to Misrata Airport and, on both occasions, a Turkish Airlines aircraft was on the tarmac. Within days, the LNA announced that it was closely monitoring the city's air and seaports, adding that any aircraft or vessel could be targeted.
A statement made on a Libyan Air Force Facebook account said an airborne Turkish-operated Airbus was being monitored and again warned the Turkish authorities against any attempts to transport weapons or ammunition.
The Turkish government condemned the threats as "hostile" and "illegitimate" and advised all Turkish citizens to leave Libya, according to the Anadolu news agency.
Freighters have been under threat since November, when both governments accused each other of using them for the illegal import of weapons. An A300F carrying humanitarian aid from the UAE to the desert town of Ghadames was apprehended in November and its crew arrested. Although four of the seven crew were released after a month, three remain in detention in Tripoli, including the pilot and co-pilot.
Nevertheless three Turkish carriers – Turkish Airlines, ULS Airlines Cargo and MNG Airlines – have persevered, making frequent deliveries of textiles, constructional materials and, less frequently, foodstuffs to Misrata.
Turkish Airlines is keen to resume services as soon as the conditions for safe and secure flights are in place, spokesperson Ali Genc said.
However, ULS Airlines Cargo said it would now focus on other markets, as it did not expect the situation to change within the next few weeks. "For now it has been forbidden by the Turkish government for any [national] operators to fly to Libya because of safety concerns, but we look forward to serving this market again in the future," it said.
Turkish Airlines said: "We are not able to comment on any governmental issue."
The latest developments have slashed the monopoly Turkish airfreight operators have had in the Libyan market since the 2011 revolution, leaving Libyan company Global Aviation as the sole regular air cargo operator.
"We are still working as normal. We are surviving," Global Aviation's marketing manager Nizar Aradi told The Loadstar, adding that the airline's 747F, on wet-lease from AHS Air International, was now the only freighter serving Misrata and Tripoli's Mitiga Airport.
He said one of the advantages Global Aviation retained over its competitors was its flexibility, facilitated by it being a local airline.
"The situation is not stable but we are surviving because we are flexible. Sometimes Mitiga is closed, so we land at Misrata and vice versa," Mr Aradi said. With dedicated warehouses at both airports, the airline is able to store cargo and then transfer it on domestic flights served by an Ilyshin 76.
It operates two weekly flights from Aqaba in Jordan and one flight a fortnight from Belgium. Mainly transporting electronics, oil industry equipment and medical equipment, it is not, however, able to fill the gap left by the Turkish carriers.
ULS said Libya-bound cargo would now be rerouted by ship. However, with soaring insurance rates, the plummeting value of the Libyan Dinar and threats to vessels, shipping lines are also turning away from the Libyan market.
In a country that relies heavily on imports, the effects are already being felt in the capital, where the range of foodstuffs has become more limited and some shops are struggling to keep their shelves stocked.
One Tripoli shopkeeper apologised for the price increase of an external hard-drive. "We used to get a delivery every week but now we're lucky if we get one a month," he explained. "Shipping has become longer and more difficult. It's quicker by airplane but sometimes the planes come and sometimes they don't."
Despite the decimation of the country's aviation infrastructure, in which millions of dollars-worth of aircraft were destroyed during months of heavy fighting, Global Aviation is nonetheless looking to the future. Currently only serving airports in the west, the airline is now looking at ways to expand to eastern market, using Libya's smaller airports.
Labraq Airport, near Beida – where the internationally recognised government is based – offers potential, the airline said, adding that it was submitting a request for Labraq to be upgraded from a category six to a category eight airport to enable it to start landing there.
"We hope to expand our operations, and we are now also thinking of an option for the market in China, if we can make a sharing agreement with another airline," Mr Aradi said, explaining that Libya imports a wide range of products from China.