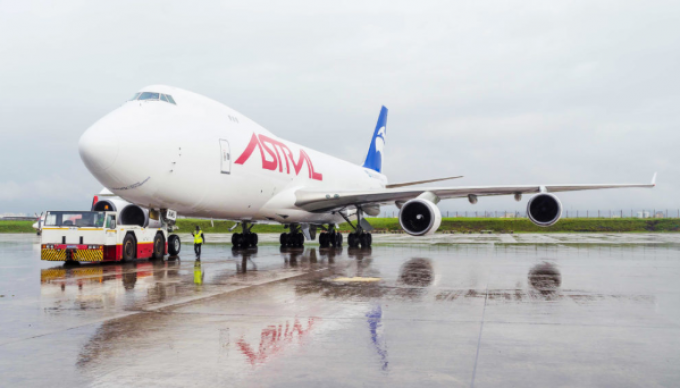 Air freight capacity in Africa is 70% down on that available last year  – a "very concerning" situation for pharma and perishables.
Tiaca wants action, especially with the high demand for medical equipment imports.
And the lack of capacity in the perishables export market – down from 5,000 tonnes a week out of Nairobi to 1,800 – will have "disastrous effects on the agriculture sector", it says.
"We are encouraging African airlines to respond immediately, in particular by putting passenger freighter systems in place, such as those implemented by Ethiopian Airlines, Kenya Airways, SAA and Rwandair," said Sanjeev Gadhia, Tiaca vice chairman and chief executive of Astral Aviation.
"Collaboration and cooperation between African airlines across their respective fleets and networks are both essential to overcome the challenges we are facing," he added.
Several airlines have cut freighter capacity into Kenya, although some, including Kenya Airways and Ethiopian, have introduced passenger freighters between Nairobi/Addis Ababa and Amsterdam/London. Astral is operating four 747-400Fs from Nairobi to Doncaster and Liege, accounting for 20% of northbound capacity.
The cancellation of passenger flights by the likes of IAG, KLM, Air France, Swiss, Lufthansa and Kenya Airways has "played a big part in the reduction of overall capacity, as the passenger flights were adding significant capacity for perishables", said Mr Gadhia.
"The reduction in southbound cargo from Europe-Africa, along with the strict crew quarantine requirements, are resulting in capacity mismatch affecting the viability of flying to Africa," he told The Loadstar.
The African Airlines Association has prepared a recovery plan, while the Kenyan government is in talks with stakeholders on the capacity crisis facing the perishables industry.
The plan notes: "An end of operations by African airlines would trigger a host of serious financial consequences, while replacing the air service provided by the airlines would be a challenging and costly process."
It suggests intervention measures as part of "urgent, immediate and consistent actions for the survival and rebound of the industry. The recovery of the airline industry will require coordinated efforts and a collaborative approach with all stakeholders".
But, warned Mr Gadhia, "African governments may not be in a position to support the aviation sector in the short-term, in comparison with the US and Europe, as their Covid crisis budget is limited and spread across all sectors of the economy.
"The collapse of South African Airlines and the administration of Air Mauritius may be an indication of governments' response to the aviation sector."
Tiaca has urged governments and civil aviation authorities to take immediate action to alleviate the situation, suggesting reviewing airport closures, or curfew measures; reviewing quarantine measures and the need to standardise requirements and provide dedicated rest areas; lifting night bans on ground staff; reviewing the limitations on cargo flights in some countries; simplifying procedures on the clearance of goods including pharma and food; and putting fumigation processes in place.