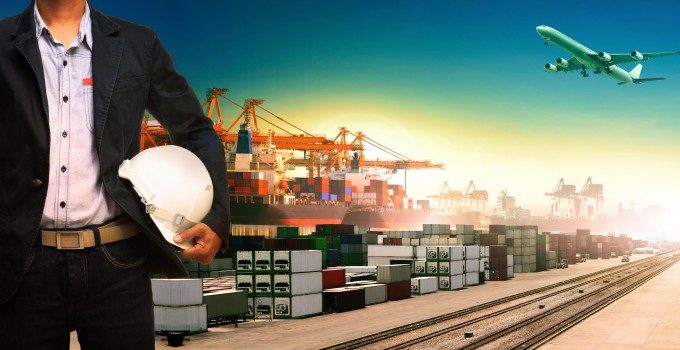 TNT Express is considering cutting its fleet by at least five large aircraft as part of its restructuring plan. It has also said it will cut 4,000 jobs, or 6% of its workforce, two thirds of which will be in Europe, as it aims to bounce back from its failed merger attempt with UPS, which was blocked by European competition authorities.
But it is certainly unlikely that the EU would have wanted to trigger some 2,640 job losses in the region. TNT's main union in the Netherlands, FNV Bondgenoten, seemed relatively sanguine about the announcement. Reinier Stroo told The Loadstar: "This was to be expected. While its competitors were busy delivering parcels TNT was working on other things. This was something that had to be done. The good thing is that there will be no forced redundancies, according to TNT. And it has promised to keep us posted. It's right that they get moving and get back to business."
He added: "We really hope that TNT will be given the opportunity to roll out this plan and start work on the new strategy, instead of being highjacked by a hedge fund. Let's give them a chance."
It is also selling its domestic operations in Brazil and China.
The company, which admitted it was late to restructure, hopes to cut costs by €220m by 2015 through job cuts, consolidation of services, "optimising infrastructure" and reducing indirect costs. However, restructuring costs will amount to some €150m, and its 2015 plan, which could see an operating income margin of some 8% and sales growth of 2% in its EMEA region, assumes "a return to normal economic conditions in Europe".
Rabobank analyst Philip Scholte told Reuters: "They are counting on a recovery in Europe, but that's a pretty big condition. Continued margin erosion means they have to make profit in other ways and that meant job cuts were unavoidable."
The capacity cuts, which include a 15% reduction in Europe, as well as further decreases on intercontinental routes, will be achieved through sharing agreements, lease terminations and subleasing, said the company. It currently has two 747 finance leases, which run until 2016 and 2017, and three operating leases on 777Fs, which expire in 2023. It said that its longhaul fleet covers its costs but that it would look at various options to reduce capacity. Bernard Bot, interim CEO, told reporters: "If we can take out the aircraft in an attractive deal we will do so."
TNT Airlines' current fleet includes 3 777Fs and 4 747-400ERFs. Part of its 16-strong BAe fleet was also expected to be sold.
TNT, which competes heavily with DHL in Europe, has a larger truck fleet and road hub network than its German competitor, which could allow it to cut back on some air capacity in the region.
Meanwhile, its struggling Brazilian and Chinese operations will be sold. "The sales process for domestic China is well underway and the outcome should be known imminently. Preparations for the sale of Brazil Domestic have started," it said. It noted, however, that it was continuing with its restructuring plan and that is Brazilian business had seen losses reduce in the first two months of this year.
However, Jos Versteeg, analyst with Dutch bank Theodoor Gilissen, told AFP that the company should have acted sooner to stem the losses. "You can't let yourself take such losses for several years without doing anything," he said. "Today's announcement doesn't surprise me, they had to do something because the markets aren't going as well as they were."
When the European Commission rejected the UPS TNT deal, many analysts were surprised by the decision, believing the European express sector had sufficient competition. Joel Ray, head of consultancy at Transport Intelligence, told The Loadstar at the time: "I still don't understand what the objections are. The EU seems to have no understanding of how the sector operates and how complex it is. It clearly doesn't understand, and sees problems that don't exist."
Further details can be found here.