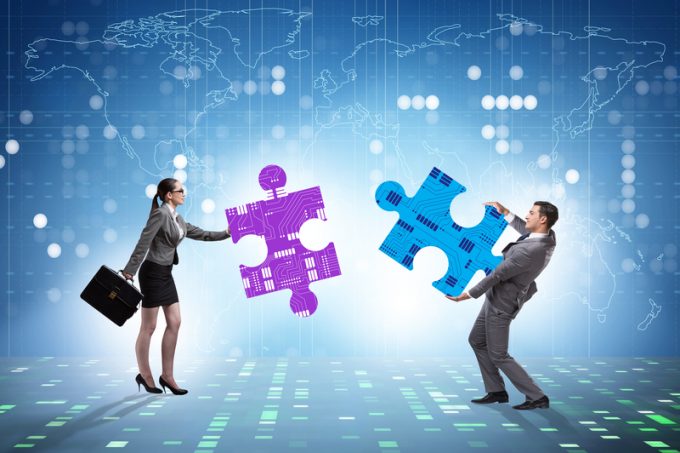 Tiaca is speeding up its transformation from an 'old boys club' to modern, transparent industry driver.
While Covid-19 has been a setback financially both for the association and its members, it has exacerbated the need for the industry to move faster on digitisation and development.
"Ever since I joined Tiaca's board in 2015 I have had regular discussions with members, and wanted to make it sharper, stronger, active on topics affecting the air cargo industry today, like digitalisation, sustainability, learning and development," explained chair Steven Polmans.
"Members have highlighted areas of improvement: they feel the value of Tiaca is unclear and wanted to know how it differs from IATA, for instance. They regret the lack of reach in Asia and Africa and the limited number of tech companies, start-ups and new entrants in the membership.
"The long history of Tiaca is an asset, but at the same time some people see us as an old boys club, and there is some suspicion about the way Tiaca makes decisions.
"So also on that level, change was needed, with a clear and transparent governance model."
Tiaca has hired consultancy Change Horizon to deliver its transformation programme, with a "revised governance structure and a fitter organisational set-up", by the end of August.
The association is also changing the secretary general's role, which will see Vladimir Zubkov moving sideways, continuing his work with ICAO and advocacy. But Tiaca said it needed "a director general accountable for the organisation's strategy, delivery model, team and financials".
It added: "Today, this role is more limited and vaguely split between the board chair and secretary general, and it leads to inefficiencies. The new Tiaca needs to be more agile and responsive to the market's needs."
Tiaca's sustainability director, Celine Hourcade, will act as transition director until a new director general is found.
Currently, Tiaca's 12-strong board is all male, contributing to the idea that it is a "boys' club". But there are moves to alter an election process that in the past has been based on money.
It explained: "The transformation programme is also about revising the governance structure, defining clear roles for the chair, vice-chair, treasurer, secretary and future director general. We are also working on the rules and procedures, a code of conduct and all elements to bring more transparency into what Tiaca does, including how you can be a candidate for the board, the election process, and so on.
"Moving forward … we will propose changes to the board composition, election process, mandate duration, roles and responsibilities to ensure Tiaca can represent the entire air cargo community, all stakeholder types and all regions. The trustees will make the final decision by voting at the next annual general meeting in November."
A survey in January indicated that members wanted Tiaca "to unite the industry, lead and support change and play an active role in education and training, and air cargo promotion".
Money, as ever, is slightly problematic, not helped by Covid-19. The association was on the brink of bankruptcy in 2017, which triggered significant cost-cutting programmes, as well as reforms to the Air Cargo Forum (ACF), its biennial cash-cow.
Mr Polmans said: "Before Covid-19, we were on track. But it is affecting us, as it is affecting our members and partners. Probably every association relying on membership revenues today is suffering. The board made decisions to be financially 'sober' and delay some of our projects until better times. But we also decided to accelerate our transformation to gain in efficiencies and relevance – short-term, this is not a risk for the association."
The ACF is due to be held in Miami in November, a week after the US presidential elections – and potentially Covid may still be raging in the country.
"ACF is a particularly important rendezvous for the global air cargo community, especially after all the others have been cancelled. At the moment, we are working full speed with Messe München to make it happen, to deliver a great trade show and conference. Can we guarantee it will happen? No.
"Before Covid-19 we saw very promising bookings, better than we have seen in many years. Although new bookings are slowing down, we have also not seen a drop in reservations. People clearly are really hoping that the event will take place."
Membership numbers are also expected to take a hit as companies grapple with the new financial realities. Tiaca has offered to relax membership deadlines and promised greater value to members.
"We believe Covid-19 has demonstrated how much the industry needs to speak with a united voice, and Tiaca is uniquely positioned to facilitate and lead it. So while we do expect to lose some members due to the situation, we have also seen in the recent past new members joining based on the first promises made after our AGM in Budapest.
"In general, the support we are getting at the moment from our members is positive and encouraging."