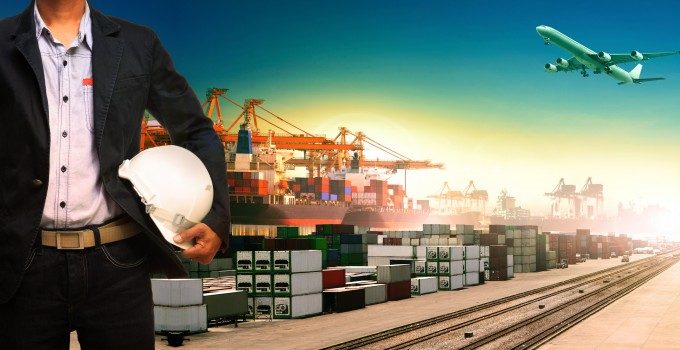 Air cargo's greatest advantage over the integrators is flexibility – but players across the supply chain have called for more collaboration to achieve the same level of productivity.
In a panel at the opening of Tiaca's Air Cargo Forum in Seoul, delegates heard that pressure from shippers for lower prices meant the air cargo chain had to improve efficiency.
"What keeps me up at night is pressure from the shippers to lower prices," said Essa Al-Saleh, CEO of Agility Global Integrated Logistics.
"So we need to improve productivity in our businesses, through collaboration with governments, carriers and shippers.
"Companies like ours have to adapt, with new services, innovation and pricing," he continued. "This drives us to further integrate and find ways to be more productive. It's challenging, but gives a sense of urgency among stakeholders."
His comments were followed by a semiconductor shipper, Eric Vennekens, director of trade and infrastructure at ASML, who agreed that such an approach could reap rewards.
"We are looking for transparency, reliability and flexibility – and I am willing to pay more for that service.
"We want to see better times and efficiencies. In the semiconductor industry every second counts, so there would be a benefit to us and to our customers."
However, he qualified his pledge to pay more: "It's a balance of reliability and transparency versus cost. We would rather pay more but know that our shipment has arrived at an airport.
"If you look at the number of shipments that fly as planned, it's 67%, and that's terrible. We can't perform our operations with a schedule like that. We need to be able to see exactly where our parts are in the chain. But we hear an hour and a half later that our shipment was offloaded. This can be improved by automation and integration across the supply chain."
The panel's focus was on breaking down barriers – and the day's sessions certainly had a feeling of change in the air, with calls from all parties for more transparency in all aspects of the business, including cost. But it was entities outside the commercial chain that proved difficult, with Customs seen as one of the bottlenecks.
"In general cargo, each player focuses on its own impact. We are in talks with Customs and the key to this is standardisation," said Enno Osinga, head of cargo for Schiphol Airport. "We must build integrated systems, globally and locally. The integrator model is a benchmark we should look at."
But, he added: "There is a significant difference between what is paid to the integrators and what is paid for general cargo. So is it achieveable to get the same reliability as the intregrators for just a few pence more?"
And there was a warning that too much standardisation could harm air freight's flexibility.
Mr Al-Saleh added: "There is not a global forwarder who doesn't seek to interface end-to-end. But the reality today is that shippers have specific tradelane needs and are not necessarily looking at the whole supply chain, so it can be hard to provide a long-term solution.
"As we seek to standardise, there is a a trade-off with flexibility. The intregrators standardised and are less flexible as a result."
Jaedong Eum, vice-president cargo marketing for Korean Air Lines, meanwhile apologised for air freight's poor reliability, but said opportunities for the industry remained.
"Air cargo faces big challenges, such as modal competition. Shippers are pushing costs down and applying more pressure than before.  But we see opportunities – air cargo is the most reliable and fastest transport. There is growing demand for e-commerce and cold chain, so there is a hope and opportunity."