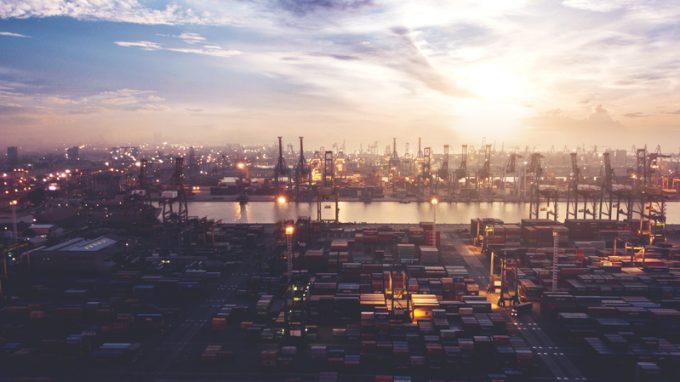 Taiwan International Ports Corp (TIPC) and South Korea's Busan Port Authority (BPA) are to jointly invest in container handling infrastructure in Indonesia to tap into its emerging market and younger workforce.
The two port authorities, through their Indonesian subsidiaries, PT Formosa Sejati Logistics (TIPC) and PT Probbolingo Logistic Center (BPA) signed an agreement last week to develop container terminals, container yards and warehouses.
The agreement also states that Taiwanese and South Korean enterprises will receive improved logistics services in Indonesia.
The booming e-commerce market in South-east Asia has propped up freight rates between South Korea, Indonesia, Malaysia and Singapore at about $1,100/teu, a nine-fold increase from pre-Covid-19 days.
PT Probbolingo was established in May last year as a JV between BPA and government-backed Korea Overseas Infrastructure & Urban Development Corp to enable BPA to acquire a bonded warehouse in Probolinggo Port in Indonesia's East Java province. It meant it could expand its logistics connections between Busan and Indonesia and support the competitiveness of South Korean companies.
PT Formosa was incorporated in May 2018 as part of Taiwan's New Southbound Policy, which aims to cut the island's reliance on trade with China while strengthening ties with South-east Asia. Since the Chinese civil war ended in 1949, China has regarded Taiwan as a renegade province and has threatened to take the island by force if it declares independence. This was highlighted by Chinese military drills around Taiwan in August, after US house speaker Nancy Pelosi's visit.
Last year's Indonesian Omnibus law was intended to promote domestic and foreign investment and create employment opportunities.
TIPC said: "Taiwanese and South Korean enterprises will have the opportunity to open factories in Indonesia. We're committed to the operation and expansion of container yards, warehousing and logistics and provide these enterprises with more efficient logistics facilities and services."