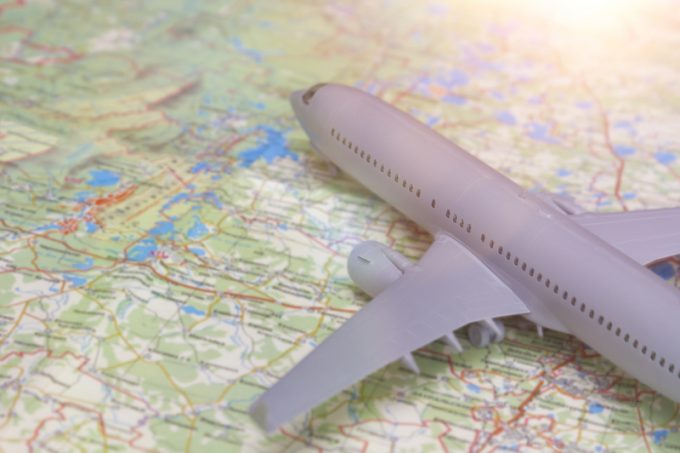 The Ever Given may be unstuck, and the canal unblocked, but the disruption is expected to last for weeks, forcing shippers to seek alternatives to avoid port congestion and delays – and some shipping lines are refusing any new bookings.
As a result, airlines and forwarders are reporting an increase in enquiries for air freighting 'distressed' sea freight.
"It will take at least two weeks to unravel this, if not more, with vessels being off schedule and the impact on ports at destinations," said one forwarder. "It's like a champagne cork being released."
He referred back to the disruption to air services from the Icelandic volcano in 2010, when it took several weeks for airlines to reposition aircraft back to the correct schedules.
But while shippers may want to take to the air to avoid the Suez chaos, capacity is hard to come by.
Ekaterina Andreeva, commercial director for Volga-Dnepr, said: "Forwarders and brokers have been contacting us with enquiries about contingency plans, particularly in Asia.
"But [our partners] AirBridgeCargo and Cargologicair are booked all of April. We are seeing an increase in hi-tech shipments, as well as Covid test kits – even on AN-124s. There are a lot of test kits moving, and we've seen some pharma-related shipments, such as supplies for vaccine makers.
"There is a lack of capacity in the market, so I wouldn't be surprised if we had enquiries for the AN-124."
She added that recent challenges in sea freight had seen "lots of forwarders booking freight that previously wouldn't have gone by air".
One forwarder confirmed that flights into Europe were very busy with Covid-testing kits, as well as retail, as shops look to re-open. Metro Shipping told its customers: "We are already seeing an increase in air freight demand on all major trades to accommodate 'distressed ocean freight' caused through the current situation.
"This will continue to grow as the delays continue and, with an expansion in additional air freight reliance, there are likely to be rate increases applied by the airlines."
Ms Andreeva agreed: "I think rates will probably go up. We can predict a busy market for a couple of months, but maybe it will lessen over the summer. But rates could be elevated until the end of the year."
Shippers have few options. MSC last week told customers it could not accept bookings on several tradelanes, saying the Suez blockage would have "enormous consequences on the schedule and equipment availability for the whole industry, further worsening an already complicated environment.
"We are therefore no longer able to accept or confirm any booking, regardless of rate or commitments, contractual or non-contractual agreements or spot."
Sea-air is expected to be a popular option, with several forwarding companies pointing customers to routes via Singapore, Dubai or Colombo.
Sea freight will face significant congestion, forwarders told their customers. Lines will have to skip some calls, adding to confusion in box repositioning and delays.
Metro told customers it expected it would take at least 12 days to clear the backlog, while the impact on the industry would be felt for several weeks or more.
"There will be at least a week, probably longer, of containers not arriving at destinations within two weeks of the Suez reopening. There are already shortages of empty containers in many regions and territories.
"In essence there could be, subject to the infrastructure being able to handle the vessels at ports, three weeks of demand, at an already extremely busy time, arriving in a week period. Something will likely fall over and there will be failures in normal service delivery.
"This episode will have a much longer and deeper outcome than a week-long delay to the vessels that have been caught up in and around Suez, that is for sure."
Ligentia told customers to expect "extended transit times, further blank sailings, port congestion and a lack of empty containers, [which] will likely result in an increase in rates through congestion surcharges, PSS and other emergency surcharges".