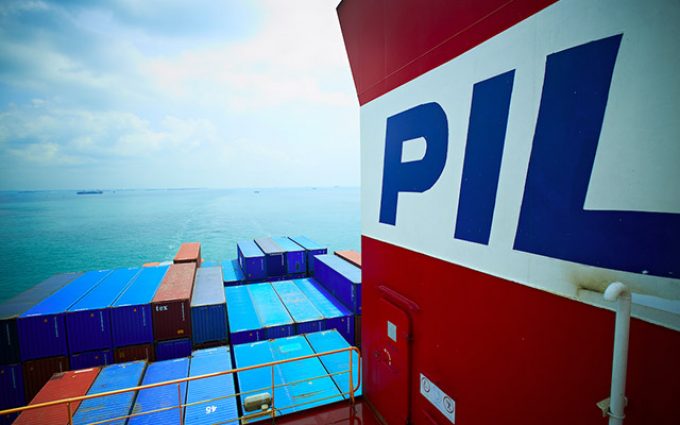 Singapore-based container carrier Pacific International Lines (PIL) has filed an application with a Singapore court for protection from winding-up or enforcement orders while it begins financial restructuring talks with creditors.
It said it had developed a restructuring plan with lenders and investor Heliconia Capital Management, part of Singapore's sovereign wealth fund. The court order would impose a moratorium for four months during negotiations.
"The restructuring plan contemplates the provision of fresh financing by the investor (or entities managed and controlled by it) as well as a re-profiling of the company's debts by way of a scheme of a arrangement to be proposed by the company to its creditors, as well as bilateral agreements with certain of the company's creditors," a statement to the stock exchange said.
The creditors include holders of the S$60m US$44.5m) fixed rate bonds, due 2020, issued by the company.
The line had a difficult start to the year when six of its ships were anchored off Singapore, due to "issues" with bunker suppliers. The company denied reports that the vessels were being held under arrest for non-payment of bunker bills and strongly refuted claims it had fallen behind with charter hire payments.
However, as the pandemic broke, the carrier found its balance sheet under severe strain and subsequently exited the transpacific trade and sold a number of vessels. These included eight of its 2015-built 11,923 teu vessels: two picked up by Wan Hai for $93.4m each; the remaining six acquired by non-operating containership owner Seaspan.
According to Alphaliner, PIL's fleet capacity has shrunk by a quarter this year. It added: "The company recorded a fleet of 119 vessels on 1 January, equivalent to just under 392,400. Today it stands at 93 ships of 293,300 teu, a capacity decline of 25% driven mainly by the sale of eight vessels."