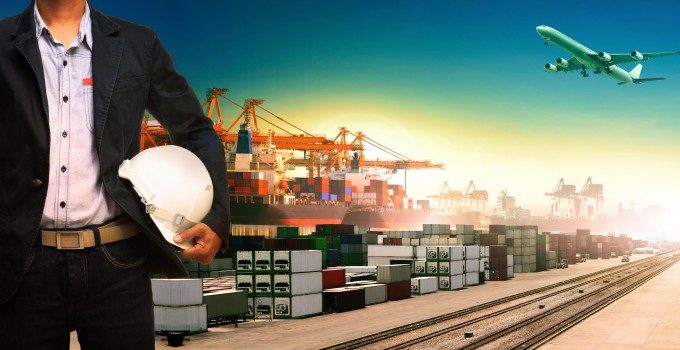 Air freight has become a "sick industry" that will remain in crisis until there is a sustained recovery in US consumer confidence and carriers scrap their older freighters, according to the head of cargo at one of the world's most important freight airlines.
James Woodrow, director of cargo at Hong Kong-based Cathay Pacific, said competition at the moment was "insanely fierce", although pricing was not necessarily irrational, "because you can see what people are trying to do: chasing cash in order to survive", he observed.
"But it is rather desperate, in as much as that there is too much freighter supply chasing too little cargo, and that means that everything is being driven down towards the marginal cost of carriage."
He said this was clearly unsustainable. "If you are just chasing cash, you're going to be losing significant sums of money because you're not paying for your fixed costs."
Even carriers such as Cathay, operating the most-modern aircraft, were barely covering the day-to-day operational costs of their freighters, let alone the capital costs of the aircraft, whereas those operating older freighters were not even covering their "cash costs" – fuel, crew and handling.
"So when you are getting down to those levels, it is a pretty sick industry," he said. "We need a decrease in capacity and an increase in demand.
"It needs some of those older aeroplanes to be parked and, basically, scrapped. Some of them I would expect not to be seen again. And we need some decent GDP growth."
On the demand side, he said transpacific volumes and rates had improved recently, thanks to increasing volumes out of China and some level of capacity discipline from carriers such as Cathay, helping to move ex-Hong Kong rates up towards peak-season levels.
But Asia to Europe remained a struggle, with rates remaining at rock bottom levels, even as volumes improved.
Mr Woodrow said Cathay was better positioned than most to take advantage of any recovery, because it had made investments in fuel-efficient aircraft and because of its increasingly strong bellyhold network – particularly for intra-Asian traffic, which was expected to continue to improve on the back of any transpacific recovery.
What air cargo needed was strong surges in demand that meant shippers could no longer manage their inventory using ocean freight.
But currently, even big hi-tech product launches, such as the recent iPhone and iPad launches by Apple, were not sufficient to create a significant uplift in air cargo prices, whereas in the past, "they had spiked the market almost on their own", he observed.
To get a spike from a product launch, capacity needed to be pretty full already, he explained.
As a result, he believed air freight demand and pricing overall would remain subdued until the tentative recovery in the US became established to the extent that it turned into a significant recovery in consumer confidence and spending, which would encourage businesses to invest.
"At the moment, there is still a lot of uncertainty," he observed.
While there were some signs of economic recovery in Europe, he said this was "from quite a low base".
He added: "It has been a tough time, so anyone who is expecting a vigorous bounce-back is probably going be disappointed. I think that, realistically, it is going to be quite a long slog."
Mr Woodrow's observations chime with the latest monthly air cargo traffic figures from IATA.
Air freight's modest volume improvement in 2013 – a 0.7% year-to-date expansion – continued in August, with volumes up 3.6% on the previous year. However, rates remain 17% lower than in 2007, with IATA predicting prices would fall by almost 5% this year alone.
Volumes carried by airlines in the Asia-Pacific region – the largest players in global air cargo, with a collective 38% market share – were basically flat in August, down 0.2%, although this was an improvement on their year-to-date performance, which showed a 1.9% decline.
IATA said a rebound in the region's trade growth since July, in response to the strength of developed markets, "could be an encouraging sign".