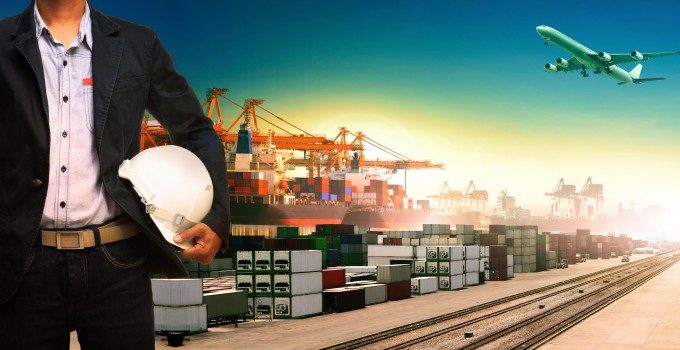 Shippers are becoming more reliant on the 'credit' extended by forwarders, and many are reneging on or delaying payment terms.
Documents seen by The Loadstar show that some major high street names are failing to pay their logistics providers on time, and can run up bills into the millions of dollars. Others are extending the terms of the credit, increasingly using forwarders as banks.
While several forwarders contacted by The Loadstar said they hadn't seen an increase in non-payment, they had noticed a lengthening of the payment period, while some had even put a stop on shipping major retailers' goods until outstanding invoices had been settled.
"In general I see that in particular bigger, global customers, when tendering their business, are apparently trying to gain further savings by extending their credit period," agreed Nikolas Dombrowski, product director airfreight for Geodis Wilson.
"In countries strongly affected by the economic crisis and where banks are being reluctant to grant their customers credit limits, or to extend them, suppliers' credits are probably the only chance to survive."
Another head of a global forwarder added: "There's no real evidence at present of any major swing towards non-payment, but all of the shippers seem more insistent on using forwarders as bankers. The norm has become 60 days rather than 30 days."
The Loadstar has seen evidence of forwarders' 90-day terms being pushed to 120 days by some shippers, who seem to be operating in the belief that their suppliers will do anything to "keep the business".
Andrew Robins, vice president customer service for the WCA Family of Logistic Networks warned that forwarders should be careful not to overextend credit.
"When there is a recession most agents are more aware, and tend to be tighter on credit limits than normal. But big companies tend to dictate terms these days, and some forwarders can become owed a lot of money in a short space of time. They give too much credit as they get carried away with big names, want the bragging rights, and don't want to lose the customer."
He added that forwarders sometimes don't think to put a stop to shipping. "They keep delivering the shipments instead of holding, and stopping the credit until it is within acceptable limits. So they are more likely to stick with those companies because they've given them so much credit and are afraid, or do not know how to reverse the trend."
He added that in the current market forwarders had little to gain from such loyalty. "Forwarders often stick by their customers through thick and thin, only to be dumped overnight when another forwarder turns up with a cheaper price."
Non-payment is likely to vary from market to market, and forwarders, who have already paid the transport costs, should collect payment as soon as possible rather than continuing for fear of upsetting the customer, said the head of one major forwarder.
Mr Dombrowski added: "My individual experience after more than 25 years in the business is that freight forwarders always finance the supply chain. Depending on the market and the customer, the gap between paying the carriers and getting paid by the customer can be quite long.
"Furthermore, freight forwarders cover the entire financial risk – if one of their customers goes bankrupt, carriers or customs still have to be paid."
He agreed with Mr Robins that non- or slow payment can reverberate throughout the chain.
"Sometime it can be also a vicious circle, as freight forwarders' customers are forced to pay slowly by the paying behaviour of their customers and so on."