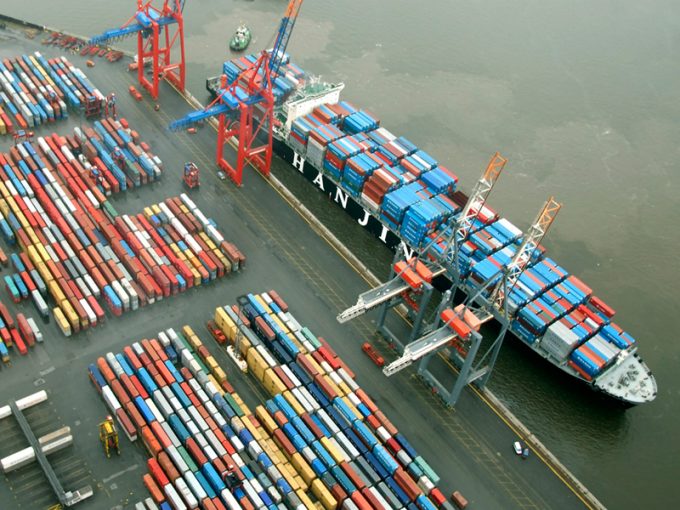 Workers in trade unions in the port of Hamburg began a strike over pay at 5.30 pm yesterday, which also means pilots are unable to guide large vessels along the River Elbe to terminals.
The latest available, noon today, information from VesselsValue AIS shows some seven containerships at anchor in the North Sea or waiting at the mouth of the Elbe, with a further eight vessels at berths.
Authorities are warning that further strikes are possible and are advising shippers with critical cargo to consider routing freight through other ports.
Discussions between the unions and employers are due to take place over three days from 27 March. Two unions, Ver.di and EVG, are due to make an announcement today of possible further transport-related action.