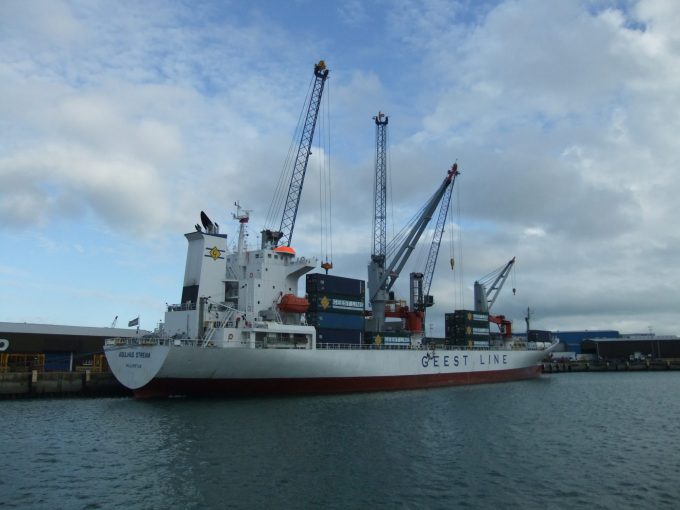 One of the longest-serving names in UK shipping is set to disappear, as Geest Line yesterday announced it would be acquired by the world's largest reefer shipping operator, Seatrade, in a 50:50 JV with Jamaican food specialist Jamaica Producers (JP).
The purchase sum was undisclosed, but in a filing to the Jamaica Stock Exchange, JP CEO Jeffrey Hall suggested the deal was part of its vertical integration strategy.
"This acquisition is a key component of JP's strategy to continue to strengthen and expand its investment portfolio in Caribbean logistics and infrastructure," he said.
Geest Line currently operates a transatlantic service between Caribbean ports, loading food exports, and Portsmouth in the UK and Vlissingen in the Netherlands.
The service is operated by five reefer vessels with container-carrying capacity, and has Seatrade and Stream Lines as slot charterers. According to Alphaliner, the five vessels deployed on the service are chartered from Seatrade.
According to 2019 results filed by Kingston-headquartered JP, shipping and logistics has become a bigger earner than its multinational food producing businesses, posting a profit of J$3.3bn (US$22.4m).
The company also owns the Kingston multipurpose terminal, Kingston Wharves.
Yntze Buitenwerf, president of Seatrade, and JP's Mr Hall, said in a joint statement: "Geest Line is a company with a rich history of delivering excellent service to its customers on both sides of the Atlantic over the last 65 years.
"We look forward to working alongside Capt Peter Dixon, Geest Line MD, and his highly professional team in the UK as we continue this legacy and support Geest's next stage of growth," they added.