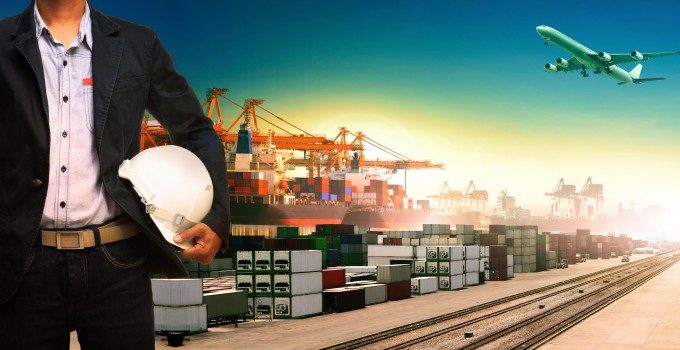 Containership owner Seaspan's chief executive Gerry Wang gave a positive outlook on the liner industry this week in the non-operating owner's 2014 results, predicting that ocean carriers would enjoy a good year from the benefits of cheaper fuel and the "unstoppable trend" of bigger ships bringing lower unit costs.
Seaspan owns a fleet of 77 container ships ranging from 2,500 teu to 13,100 teu on long-term charter to 'blue chip' container lines on fixed daily hire rates, which Mr Wang says insulates the New York-listed company from market volatility.
It has total committed charter hire revenue of over $6bn with Hapag-Lloyd, CSCL, COSCON, CSCL and K Line, amongst others.
Furthermore, Seaspan has a newbuild order book of five 10,000 teu and eight 14,000 teu ships, for delivery this year and next and all of which, barring one 10,000 vessel, has a time charter in place effective from delivery.
The company took delivery of six fuel-efficient 10,000 teu 'SAVER' ships in 2014 and raised $1.6bn in the capital markets to finance its newbuild programme.
Many of Seaspan's fleet are chartered for periods of up to 12 years with the average remaining life term of its charter parties at around five years. However, it also has 11 Panamax ships with charters due to expire this year and nine more in 2016 which may present it with a challenge when seeking to either re-fix or sell.
According to data from vesselsvalue.com, Seaspan's live fleet has a current market value of $3.2bn and a scrapping valuation of $829m.
Mr Wang said Seaspan was in continuous discussions with carriers who are urgently looking to upgrade their fleet and wished to lease rather than purchase new ships to avoid the capital expenditure.
Although Seaspan has made no secret of ongoing discussions with ship yards in South Korea and China it is so far yet to commit to order any vessels in  the ultra-large 16,000-19,000 teu sector, and negotiations with container lines believed to have foundered on the obstacle of a 15-year charter demanded by the owner.
In answer to a question relating to a potential risk from low fuel prices changing the strategy of carriers away from slow steaming, Mr Wang said that the specification to yards from Seaspan for newbuilds is that they have to be flexible "our SAVER vessels can reach 24.5 knots" said Mr Wang, explaining that the ships were designed with two additional cylinders.
Excluding special items the company's net income in the fourth quarter of 2014 came in at $40.1m, which was up 20% from the same period of the previous year.
For the full-year Seaspan reported normalised net earnings of $139m, which was a 14.6% improvement on 2013 – in contrast to its share price, which has come under pressure in the past few months due to a current lack of appetite for shipping amongst investors.