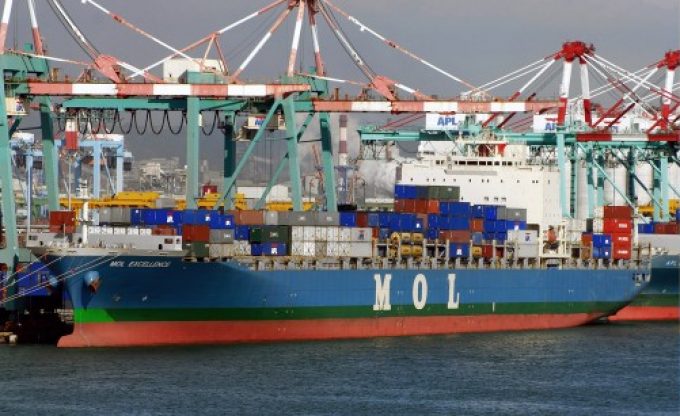 More detail is emerging on the significant indirect costs incurred by Japan's K Line, MOL and NYK when they merged their container businesses into Ocean Network Express (ONE) last year. 
A $227m "charter party modification" payment related to the early termination of the charter parties of seven vessels which were no longer required by the new entity. 
It was a win-win for non-operating containership owner Seaspan Corporation, which said that after finishing the charters on 31 March and being compensated, it had successfully fixed all seven ships to other customers, reflecting the current strength of the containership charter market. 
This is in contrast to the hit Seaspan took from the bankruptcy of Hanjin Shipping in 2016, when it lost out on charter party arrears owed by the South Korean carrier and was additionally hobbled by the encumbrance of arrested ships. 
Prior to the ONE merger last April, the Japanese carriers operated competing services on several tradelanes, often also deploying individual dedicated feeders to meet the specific requirements of their VIP customers, such as Nissan, Toyota and Honda. 
It followed that in the merged organisation, the competing services were consolidated, resulting in a surplus of ships that remained on the books of the legacy companies. 
The pledge to investors in K Line, MOL and NYK of $1bn in annual cost savings from the merger, clearly did not take into account the charter party hangover liability. And notwithstanding booking their share of the $586m first-year loss by ONE due to a chaotic start, the lines have also been obliged to make provision in their accounts for charter party penalties relating to the return to owners of surplus containerships. 
NYK which recorded a massive $400m loss for its fiscal year ending on 31 March, said it had underestimated these costs. It said there were "higher-than-expected one-time costs required to terminate the container shipping business", which included severance payments to agents and penalties incurred on the early return of surplus containerships. 
Meanwhile, like other containership owners, Seaspan, which has a fleet of 112 vessels, many on long-term fixed rate hire to ocean carriers, delivered a very satisfactory first-quarter performance. 
Charter party revenue increased by 27%, compared with the same quarter of 2018, to $285m, while net earnings soared to $267m from $50m a year ago, largely due to the windfall charter party termination payment. 
With the benefit of a further $250m investment during the quarter from 36% equity owner Fairfax Financial Holdings, Seaspan repaid two further tranches of secured loans during the period, releasing 10 more ships from mortgage security. 
Seaspan now has 37 unencumbered vessels and said it would continue its strategy of "strengthening the balance sheet through deleveraging".