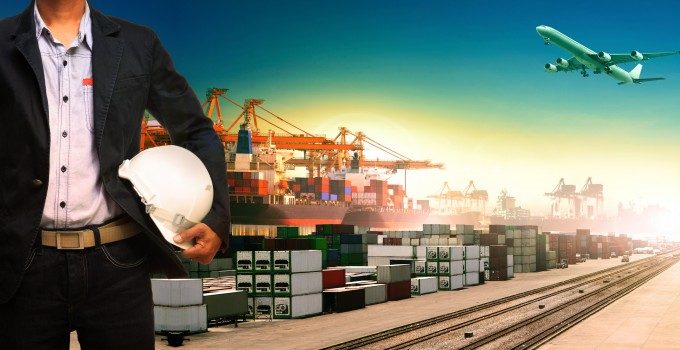 Growth through Russia's Baltic container shipping gateways has slowed to almost a standstill, thanks to a combination of a deflationary rouble and increasing interest in Black Sea and Far Eastern entry ports.
Speaking at last week's TOC Container Supply Chain event in London, Dan Pershing, head of marketing at container terminal technology provider Solvo, said that in the first half of this year container volume growth at Russia's Baltic Sea ports was just 0.8% to 1.2m teu, which he described as "a sign of stagnation".
Andrei Bubnov, chief financial officer of Russian transport group Delo, which runs container terminals and intermodal rail freight services in the country, said that as the Russian market had traditionally been import-based, the deflation of the rouble had [caused prices of imported goods to spike and] dragged down demand.
"But it has also led to huge increases of exports, which are up 27% year-on-year," he added.
However, he also argued that the expansion of the company's NUTEP box terminal in the Black Sea port of Novorossiysk, which will see its capacity of 350,000teu per year doubled to 700,000teu and depth alongside the quay increased to 16 metres, could offer box shippers the chance to re-engineer their supply chains.
"This is a very important project for us, because it will make us the first port in the Black Sea able to handle ships of 10,000teu and above.
"This could re-shape the Black Sea and Russian market, with a series of huge new ships bypassing traditional transhipment hubs, such as Istanbul," he said.
Mr Bubnov explained that the carriers with the greatest market share – Maersk in the Baltic and MSC in the Black Sea – had achieved their primacy by their choice of transhipment hub.
"If Maersk, MSC and CMA CGM had been allowed to form the P3 they would have represented more than 50% of the Russian market. Why are they so successful? The first reason is the proximity of their transhipment hubs to the Russian market – Maersk uses Gdansk in Poland and MSC Istanbul," he said.
In comparison, Maersk's Baltic competitors use Rotterdam, Hamburg and Bremerhaven for transhipping deepsea cargo onto Russia-bound feeders, although for a number of months the G6 alliance was close to signing a deal to use Gdansk's neighbour, Gdynia.
According to Dynamar senior shipping consultant Dirk Visser, Rotterdam currently has 17 services a week to St Petersburg, while Hamburg has 14.
Mr Bubnov added that big ships calling directly at Novorossiysk would also enjoy lower bunkering prices – heavy fuel oil is currently $200 per tonne cheaper in the Russian port than at Istanbul, while Maersk has previously made use of Russia's extremely competitive bunker rates through calling at the Far Eastern port of Vladivostok to fill the tanks of its 18,000teu Triple-Es as they make their maiden voyages from Korean shipyards.
As if to underscore his remarks, CMA CGM has launched its latest newbuilding, the 9,400teu CMA CGM Danube, onto its Asia-Black Sea Bosporus Express service, which features calls at Black Sea ports of Constanza, Odessa and Ilyichevsk, as well as Istanbul and a host of Chinese export ports.
The new ship is the first in a series of 28, ranging from 9,400teu to 10,900teu which will be delivered from now to the third quarter of 2016.