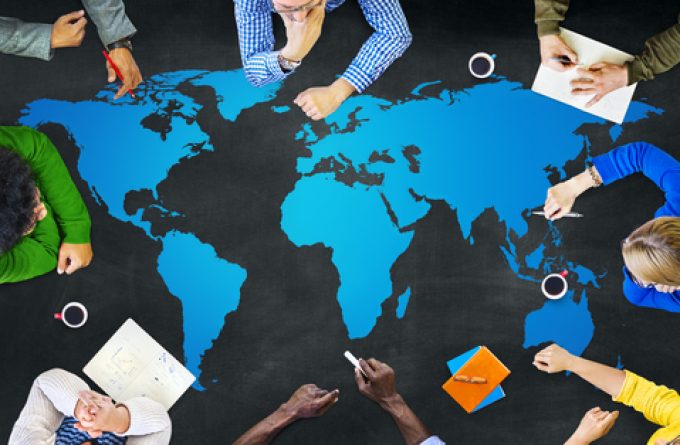 Despite evidence of China-US decoupling, claims of globalisation entering its end-game appear ill-judged, according to DHL's latest Global Connectedness Index (GCI).
Unveiling the results of its annual study in Dubai, author Steven Altman, of the New York University Stern Business School, said globalisation did face challenges, but the data indicated it was still on the rise.
"Looking at average distance travelled, we found that long-distance trade was growing faster than regional," he said.
"This was true in 2020 during the pandemic, and 2021. In fact, in 2021 the average distance travelled exceeded 5,000km, the longest distance for more than 50 years, strongly refuting a major retreat from globalisation."
Mr Altman said the study was not based on arbitrary borders, consequently, for the study to indicate that globalisation was on a downward trend, with regionalisation supplanting it, the data would have to show a declining average distance.
While full data for 2022 is not yet available, Mr Altman said data for Germany and Japan shows the upward trend was continuing, and that while US distance was reduced, it nonetheless remained up on pre-pandemic levels.
DHL Express CEO John Pearson said: "The future of globalisation is on the lips of everyone at the moment. The whole topic is full of buzzwords that are sometimes helpful, sometimes less so, but the data shows 'de-globalisation' is a myth.
"We may see 're-globalisation' as more companies become aware of their trade flows and look to offset dependencies."
Further supporting the claim of trade rebounding, the report noted that by mid-2022, trade globally was 10% up compared with pre-Covid levels.
Foreign direct investment also continues to climb, having dropped by 37% in 2020 it has rebounded to 59%, wiping out the pandemic-induced downturn, pointing towards greater confidence in international trade.
"When it comes to near-shoring, there is a lot of talk, but again the data points to far less enthusiasm for it," said Mr Altman. "Some 83% of businesses in 2020 said they were considering near-shoring, but that did not come to fruition. Of those contacted in April 2022, the percentage dropped to 53%.
"So, when people ask 'are we looking towards nearshoring?' I say not for now, at least, although a modest increase would not have surprised me."
The report does, however, lay clear the influence of geo-political tensions between the world's largest trading partners, China and the US.
There are signs of a 'decoupling', with US imports from China declining, but Mr Altman stressed that these "signs" should not be "overstated", as trade between the two was still the biggest partnership in the world, adding that while volumes had dipped, value increased.
"More importantly, when it comes to the threat of de-globalisation, what we see is that trade between US-allies and China-allies is rising," he added.
"When it comes to how companies are responding to these events, they are focusing on building in resilience by improving their dual-sourcing options and changing their inventory policy."
The top five countries in terms of global connectedness were: Netherlands; Singapore; Belgium; Switzerland; and Ireland.