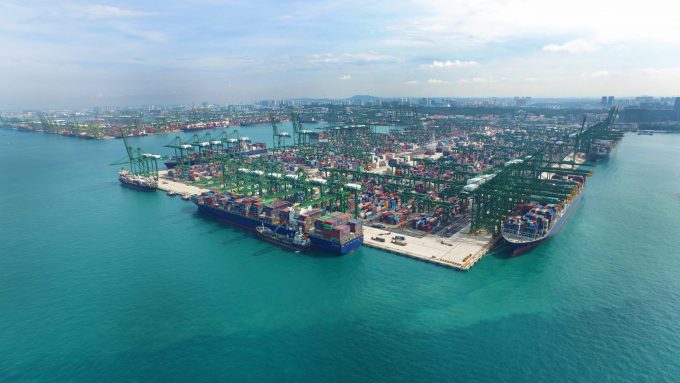 PRESS RELEASE
PSA International Pte Ltd ("PSA") has through its fully-owned subsidiary, PSA Cargo Solutions Vietnam Investments Pte Ltd, acquired a strategic minority stake in SOTRANS Group ("STG") also known as South Logistics Joint Stock Company from Indo-Trans Logistics ("ITL").
Established in 1975, STG is a leading logistics provider in Vietnam, well-known for providing reliable and efficient supply chain solutions. STG has 3 main pillars of business within the group, each held by a subsidiary company: (i) ports/inland container depots (ICDs) and barging; (ii) freight forwarding and contract logistics and (iii) transportation of heavy lift and project cargo.
The partnership between PSA and ITL leverages STG's strong presence in Vietnam with its local expertise in logistics, ports, barging, and project cargo, and PSA's global network of deepsea, rail and inland terminals, affiliated businesses in distriparks, warehouses, logistics and marine services, comprehensive suite of digital solutions as well as global expertise in end-to-end supply chain services.
Mr Tan Chong Meng, Group CEO of PSA International, said, "This latest venture into Vietnam strengthens our network in the region and is in line with our aspiration to be a global supply chain orchestrator and enabler of sustainable trade. With its strong fundamentals and robust growth potential, Vietnam is poised for further economic expansion and we are glad to be able to work with like-minded partners to broaden and deepen our involvement in the country with this latest collaboration. It reaffirms our commitment to better service cargo owners in the region through differentiated and innovative value-added supply chain services."
Mr Ong Kim Pong, Regional CEO Southeast Asia, PSA International, added, "PSA is pleased to partner ITL, a renowned and well-established logistics service provider, as we expand our Node-to-Network strategy in Southeast Asia, with Vietnam being one of our key markets. STG serves as a Port+ differentiator and this strategic collaboration enables both companies to leverage synergies and further strengthen our position to deliver a stronger value proposition to our customers. Together, we can orchestrate resilient and sustainable supply chain solutions to meet their dynamic needs."
Mr Zulkifli Bin Baharudin, Executive Chairman of ITL, said, "PSA's acquisition of a strategic stake in SOTRANS represents confidence in ITL and is an opportunity for us to leverage on PSA's global network to maximise the growth potential of Vietnam's port and maritime industry."
Mr Ben Anh, CEO of ITL, added, "ITL is very pleased to have PSA as a strategic partner with SOTRANS to develop our port and logistics to become the national champion. With this partnership with PSA, a long-established, leading port operator with strong network in the world, SOTRANS will strengthen its position and we are confident that we can provide better services and connectivity for our customers in Vietnam to the world."