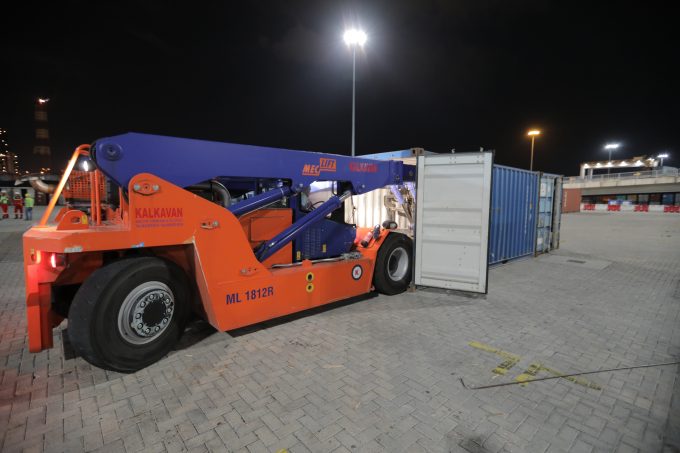 Although we live in an era of continual and unprecedented disruption to supply chains – think trade wars, Brexit and climate change –some constancies remain: because water covers 71% of the world's surface, the trading world remains connected by ships, and these are useless without ports. Within the context of ever-evolving manufacturing and consumption trends, this constancy provides ports with significant opportunities to integrate more effectively with the other elements of the supply chain. Ironically, one of the defining features of globalisation, the ISO shipping container – which allowed manufacturing sites to be placed anywhere in the world based on cheaper land and lower labour costs – also led to a misperception that port services had effectively become commoditised. In effect, that ports' only advantage lay in the combination of geographic location and container handling efficiency, rather than on the provision of valuable specialised services.
The global financial crisis changed that, and cargo owners began to expect greater value from port facilities. The concept of port-centric logistics has increasingly become a topic of discussion at trade conferences and in the boardrooms of multinationals. So too is the realisation that too much inventory is a key risk in business. This debate has seen ports returning to the heart of trading life; the hubs around which clusters of manufacturing and associated logistics are again centred.
Innovative manufacturing technologies on the cusp of entering the mainstream also represent a massive opportunity for ports to evolve not only their business model but also that of their end customers, the cargo owners and their forwarders. Technologies such as 3D printing allow consumer-good brands the ability to move to on-demand manufacturing; the emergence of cellular agriculture technology such as lab-grown meat offers an alternative to traditional meat supply chains whose cost to the environment is increasingly viewed holistically.
Some years ago, DP World's Chairman rewrote the company mission statement: from a global port operator, the company would become "an enabler of global trade". To this end, the company invested in free-trade zones, in a large logistics park adjacent to London Gateway, and in the acquisitions of intra-Europe lo-lo and ro-ro carriers Unifeeder and P&O Ferries. These investments allow DP World to offer integrated solutions to cargo owners beyond container traffic, recognising that goods are agnostic as to how they are transported.
As an enabler of global trade, the company now dedicates itself to helping customers move their wares around the world faster, safer, smarter and more cost-efficiently. The end game is to improve performance at all stages of the supply chain using data-driven logistics and digital solutions – from point of manufacture to point of consumption – giving cargo owners visibility and control as their goods are transported to market and accounting for the fact that today, the supply chain is as much a demand chain.
Since the financial crisis, there has been much talk about near-shoring – the practice of locating manufacturing closer to end-markets. While near-shoring is a conceptual cousin of port-centric logistics, relocating production facilities and shifting entire supply chains is easier said than done. China has grown considerably more expensive as a manufacturing location, but manufacturers looking to source elsewhere in Asia find that identifying alternative locations is more challenging than expected. One of the main problems is that China's production capacity and high-quality infrastructure is not available anywhere else. Any gains from lower land and labour costs in other locations are quickly wiped out by transport and congestion costs.
However, new manufacturing technology centred on ports close to end-markets could bypass those problems and would conceptually tie-in with the sort of supply chain paradigm developed by Amazon and continually evolving through the spread of e-commerce. Take the logistics park at London Gateway, where – not coincidentally – UPS is developing a sizeable facility. One can, for example, envisage an additive manufacturing plant, on or adjacent to the park, being supplied with raw materials brought in by containers ships and creating products as orders are received from London's vast consumer base. These are then delivered – very likely by autonomous or platooning, trucks – into nearby urban fulfilment centres for last mile delivery by drone or bicycle.
Structurally, that is not very different to the London before containerisation – hundreds of Victorian buildings that teemed with factories at a time when the UK was known as the "world's factory" still dot the streets on either side of the Thames downstream of Tower Bridge. In that sense, port-centric logistics span more than one-hundred years. However, it requires the injection of new technology to change minds and a new strategic vision from ports willing to invest beyond quay walls and terminal gates.
This new mindset is a reality at DP World, which dedicates itself to improving the performance of the global supply chain throughout all its stages, from the point of manufacture to the point of consumption. Importantly, the company seeks to give cargo owners enhanced visibility and control over their goods as these progress through the supply chain. Ultimately, this will make trade 'smarter', establishing physical infrastructures such as ports, logistics parks and transport services where they are most needed and integrating them optimally with the opportunities offered by digitalisation to materially improve the performance of the entire supply chain.