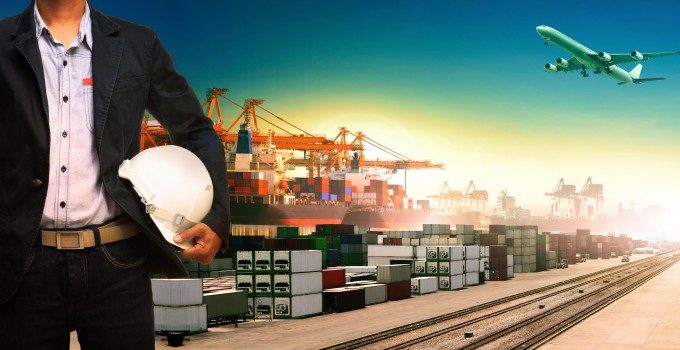 Pharma shippers are switching their cold chains as ocean freight temperature management of reefer containers continues to outperform air cargo.
Multinational biopharmaceutical giant AstraZeneca told The Coolstar it was aiming to move 70% of its global freight by ocean, citing more efficient temperature control and reduced environmental impact as primary reasons for the change in strategy.
"AstraZeneca now sees ocean freight as the mode of choice, but also understands that air freight will still be absolutely necessary within the supply chain," said Julian Wann, AstraZeneca's global category leader for freight and logistics.
AstraZeneca currently moves 55% of its global freight by ocean, a shift from the 90% by air five years ago. Mr Wann said ongoing work to transform the company's supply chain meant more rigorous processes had been in place to ensure cargo integrity, and that additional modes were now being considered.
"We have looked into the possibility of using intermodal routes also, but as yet the areas where it is possible are not routes we can currently utilise. But it is something we are keen to understand more about in the future," he said.
Meanwhile, air freight remains first choice for time-sensitive shipments.
For AmeriSourceBergen subsidiary and pharma logistics specialist World Courier, any shift to ocean freight has been minimal, since many of its clients transport materials for clinical trials, rather than commercial drugs where long lead-times can be factored in.
Regional operations director for Asia-Pacific Ann Wong said: "We need to take into consideration infrastructure, regulations and service levels when sea freight is involved. We have yet to see a significant shift in the pharmaceutical cold chain. In our industry specifically, the materials we transport for clients are time-sensitive, so for the vast majority of times, a long sea voyage is not an option."
She added however, that significant challenges remained when transporting sensitive pharmaceutical products at controlled temperatures, whether by air or sea. For example, training, processes, tools, airport or seaport facilities, equipment and regulations all mean logistics providers must respond to each situation with the right solution to get cargo to the right place on time.
On the other hand, from AstraZeneca's perspective, there are definitive advantages when managing temperature with reefer containers. Air freight capacity issues on high-volume lanes, coupled with concerns over the management of temperature through the air shipment cycle, made ocean freight a natural consideration.
Indeed, AstraZeneca experienced consistent transport delays, since almost 80% of air shipments had temperature excursions which required investigation. Although the excursions did not necessarily mean product loss, the delays added costs to the supply chain and delayed market release dates.
Mr Wann explained: "Ocean freight provides more security in the shipment, and the temperature management when using all reefer containers improves dramatically. By ocean we see less than 10% excursions on shipments and have reduced product loss to almost zero.
"Using ocean freight also helps us in our effort to reduce carbon emissions and provide a robust cycle that is efficient and timely."