Peel Ports has appointed Amanda Harvey as head of bulk terminal operations and Rachel Hinton (pictured above) as head of sales as it continues its rapid business expansion.
The company said Ms Hinton has a strong supply chain and commercial background, having managed sales and account teams within service, manufacturing and logistics sectors.
She most recently headed up sales at Flextronics as their business unit director supporting a number of strategic accounts including Sony and Hewlett Packard, and will be responsible for sales activities across all commodity groups. Her team is also responsible for Peel Ports' multi-user warehousing sales.
Ms Harvey (pictured below) has been responsible for a number of business units and operational teams including operations and general management roles with Sainsbury's, B&M Retail and most recently Hermes Logistics.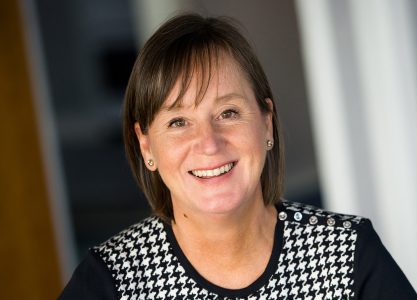 She began her career with supermarket Safeway prior to its acquisition by Morrisons, working her way up from an administrative role to become a distribution centre operations manager. As well as agri-bulks she will also be responsible for the teams managing biomass, rail and dry bulks.
David Huck, port director at Peel Ports, said that appointments reflected the increasing importance of supply chain management expertise in the port sector.
"The logistics sector is changing and our business is growing rapidly. That calls for a fresh approach from the next generation of supply chain leaders, so we're delighted to have secured these two appointments as we look to expand our operations further.
"Although much of the focus around our company just now is on the Liverpool2 terminal, containers are only one of the diverse cargos that we handle, so it's essential that we maintain our position as industry leaders in those other sectors. Amanda and Rachel will help us to do that and we are very pleased to have them on board," he said.
Ms Hinton added: "The port's profile has never been higher as we approach the official opening of the Liverpool2 terminal. It's a very exciting time for the business across all of our commodities, not just containers. We have ambitious plans for the future, especially because we're able to offer an increasingly integrated supply chain service. I'm delighted to be leading the Mersey sales team at such an important point in Peel Ports' history."
Both are based at Peel Ports' Liverpool head office.