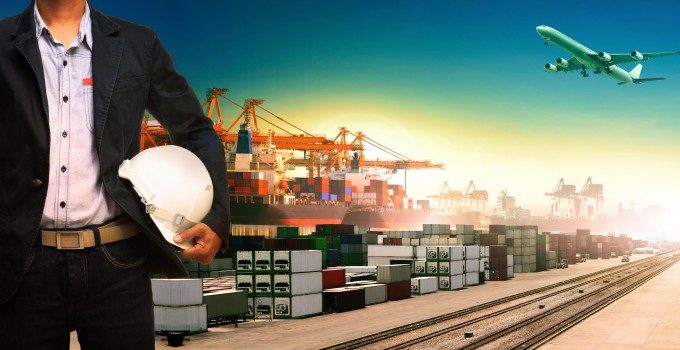 Yesterday's news that Marks & Spencer is pulling out of its planned £200m investment in London Gateway, has reignited the debate over the role of port-centric logistics solutions.
M&S's decision to cancel plan to develop a 900,000sq ft facility adjacent to the London Gateway deepsea container terminal and instead convert four regional distribution centres into national facilities illustrates the obstacles hub ports face in developing port-centric clusters.
"Port-centric in a regional port works because that port is trying to capture cargo which is already destined for that region and generated by its natural hinterland, and keep it at the port; for a base port it is a different proposition, which says: don't move anything to regional ports, centre your supply chain here at the base port. But the reality is that most shippers have locations across the country, so port-centric is always going to be in the wrong place for some of them," PD Ports business development director Geoff Lippitt told The Loadstar.
At the end of last month, PD Ports signed a deal with industrial property developer Gazeley to develop a brownfield site at the UK north-east port of Teesport to develop up to 1.6m sq ft of warehousing – representing one of the largest port-centric deals to be announced.
There is more than a little irony in this, given that until June 2013 when it was acquired by Brookfield Asset Management, Gazeley was owned by Dubai World, the ultimate owner of London Gateway and was at least partially involved in the development of its port-centric product.
The huge parcel of land sits between Teesport's container terminal, where a $17m equipment upgrade was completed last year, and the warehouses of its two existing port-centric tenants, Asda and Tesco.
"We are looking at developing sheds of 200,000-500,000sq ft, which is up to the point of critical mass for a warehouse; bigger than that and they begin to become inefficient because of the sheer size.
"We are completely flexible in those are developed as we can offer different types of leases: we can build it or Gazelely could build it. There is no one-size fits all,"he said.
Mr Lippitt added there had been interest from shippers, but "nothing firm". However, the lack of signed commitment had not deterred the two companies from pressing ahead with the development.
"We were still willing to go ahead because if you believe that the port is there to serve the supply chain, then you will commit to these long-term deals. And if you look at where we have come in the last seven years, it has been linked to long-term investments such as this."
While Asda and Tesco – which respectively operate 900,000sq ft and 360,000sq ft warehouses on PD Ports' property – are the most often cited examples of port-centric developments, Mr Lippit said the decision of companies such as Argos, Clipper and Taylors of Harrogate to locate facilities close to Teesport were also inextricably linked to port operations.
"For a warehouse to be port-centric it just needs to be close to the port; it doesn't have to be in it."
And that, claim some, is part of London Gateway's problem – with a swathe of well-established warehousing just nine miles away in Tilbury, there is an argument that the UK's newest container port already has a port-centric offering. Does it really need to build another one?
However, although it may not look like it at the moment – particularly at a time when the rivalry between the two ports is so pronounced – Tilbury's proximity may turn out to be a long-term advantage to London Gateway, because whatever the development of Gateway's logistics park, a decent proportion of its volumes may well be driven by forwarders operating in Tilbury.
A similar scenario has certainly been the case at Teesport, where volumes have grown incrementally during a period in which the UK economy has tanked – kicked by the recession and bursting of its credit bubble, and then choked by government's regime of austerity.
However, with 27 weekly shortsea and feeder box services, Teesport now has an annual throughput of around 500,000teu in combined container and ro-ro volumes – more than triple the 150,000teu it handled before it began its port-centric logistics journey with Asda eight years ago.
A further aspect, Mr Lippitt argued, was that this was driving the development of new kind of logistics focused on the specific of the business.
"What the market is looking for is people who can offer uniformity and quality of service in port-centric locations. I believe some of the 3PLs will migrate into this, while at the same time we will see the emergence of specialist port-centric forwarders.
"It will be something the market drives," he said.