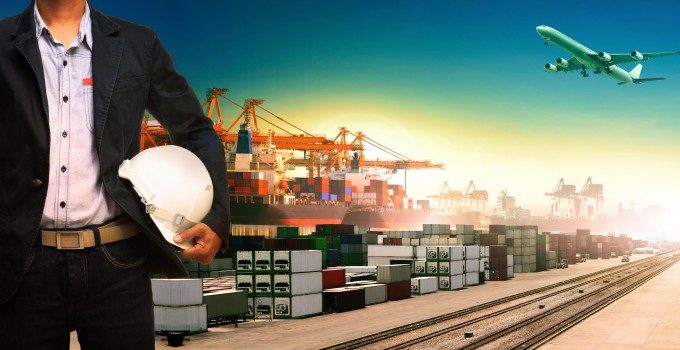 Marks & Spencer has cancelled plans to build a national distribution centre at London Gateway.
M&S is the second major client to withdraw from what is billed to be Europe's largest logistics park, following UK freight service provider Uniserve.
The UK's largest high street retailer released its 2013 annual report this morning, which showed a 4% decline in profits – the third successive year that earnings have slipped – and announced that cancelling the London Gateway NDC development would save it £130m.
"Following a thorough review of our plans, we have taken a decision not to proceed with the site at London Gateway and have developed an alternative plan. This will secure the delivery of the single-tier network by 2016/17 as planned, by operating from the two new NDCs, at Castle Donington and Bradford, supported by four existing regional distribution centres which will be converted into NDC use," said M&S.
"This will use our capital investment more efficiently, with a planned £130m reduction in investment whilst largely retaining associated benefits." it added.
An M&S spokesman declined to reveal the locations of the four regional DCs being studied, or discuss the implications the decision would have on its international supply chain. The London Gateway site had been conceived as a hub to cross-dock goods imported from Asia and distribute across its European store network.
However, the retailer said it remained committed to developing a Tier One distribution network which originally would have seen some distribution activities at 110 warehouses across the UK consolidated into three national DCs – a 1m sq ft site at Bradford, a 900,000sq ft DC at Castle Donington and a similar sized facility at London Gateway.
The Gateway facility would have represented a £200m investment and was announced to great fanfare by UK Prime Minister David Cameron on a visit to the port last June.
However, the project had not progressed and has been subject to rumours of delays and dithering in recent weeks. The two parties had not exchanged contracts, but had reached a point where they were "ready to go to a contractual agreement", according to sources.
The Loadstar understands that as well as noting the £130m capex saving, M&S executives were concerned that the project would not have been completed in the timeframe that coincided with the long-term transformation of its supply chain.
The project had originally been scheduled for completion in 2016-17, a schedule in which London Gateway would have been able to construct the facility itself, but the M&S spokesman emphasised that its original timetable remained intact.
"This is about our timetable, not London Gateway's. We looked at our supply chain transformation programme, and today's announcement has been driven by a review into that project and concluded that we can achieve those goals by spending less but still getting the operational benefits through six national DCs rather than three," he said.
The Uniserve project would have represented a £200m investment in a facility of a similar size at London Gateway, but was shelved last year, meaning that the port still waits to conclude an agreement with an anchor user, despite an increase in the number of shipping services calling at the port and box volumes crossing its quays.
A London Gateway spokesman said: "We continue to be a port of choice for M&S and we will keep moving forward with them to support their business development objectives and reduce their supply chain costs."
The port is already handling M&S traffic in the form of wine imports from South Africa, which are transported on the South Africa-Europe SAECS service and arranged by logistics service provider JF Hillebrand.
M&S today reported total group sales in 2013 were up 2.7% to reach £10.3bn, and posted a pre-tax profit of £623m. Its total UK sales increased by 2.3%, but revenues for its general merchandising division were flat and like-for-like sales down 1.4% Food sales increased by 4.2%.
It also reported international revenue growth of 6.2%, while multi-channel sales grew at 22.8%. How its supply chain will now support its international development remains to be seen.
London Gateway executives privately expressed disappointment, although given that the project had been moving so slowly over the past few months, the M&S's announcement was hardly a surprise. However, they pointed to a recent deal with ProLogis as evidence of a market appetite to place logistics activities at the site.
In addition, the port announced this morning that it had awarded the Buckingham Group the contract to build its Common User Facility at the logistics park, which is planned for completion in the first quarter of next year. The 375,000sq ft multipurpose centre will be built in two phases.