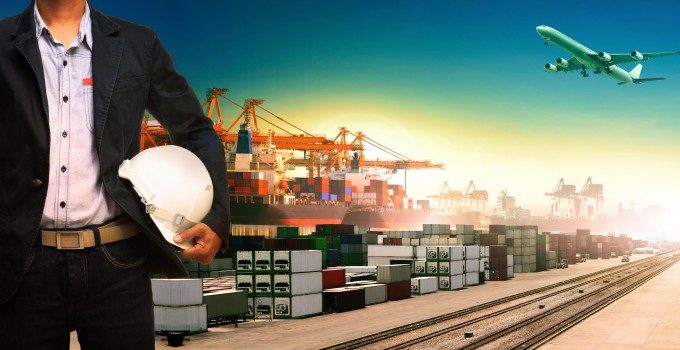 Maersk, MSC and CMA CGM can expect to hear by 24 March if their plans to form a super-sized container shipping vessel sharing network have been approved by US regulators.
Late last year the Federal Maritime Commission (FMC) requested further information from the three carriers, which they duly submitted on Friday (7 February). This set the FMC a new deadline as it must give its decision within a 45-day window.
The FMC will, of course, not just consider the submissions from the three carriers, but also public comments amounting to over 100 pages, sent to Washington in the run-up to the deadline for potential P3 customers and competitors, and ports and politicians – plus anyone else who wanted a  say, for that matter.
Wading through this mountain of submissions one is struck by several features.
First, those who wrote in support of the alliance clearly used some sort of template that had been circulated throughout the sea freight industry in the US. Each thinks that FMC for the opportunity to comment, outline the commentator's interest and, in the case of shippers, details how much volume they move annually (and for some it's 30,000teu-plus – there are some big guys here).
Each then list five points in support of the P3. Interestingly, these six benefits are repeated through the supporting submissions in the same running order and are word-for-word identical) .
The Loadstar reproduces them here for the record:
• Enhanced ocean services, including greater port coverage
• Increased overall stability in the market
• Service stability
• Consistent and competitive transit times
• Increased number of weekly sailings
Most of these submissions are from individual shippers, forwarders and non-vessel operating common carriers, as well as ports and politicians representing areas where a port is a significant employer. They vary so little that the collective impression is that they must be the result of a sustained lobbying campaign.
Secondly, it is also illuminating that while individual shippers actually make up the majority of respondents in favour of the P3, several large-scale shipper organisations are among the most vocal in opposing it – or at least asking the FMC give it increased scrutiny.
The Med-America Shippers Association, a grouping of European wines and spirits producers and US importers and alcohol retailers, worried that the reduced number of port calls would lead to more transhipment and a greater chance of cargo temperatures fluctuating – particularly with high-value wines – leading to reduced shelf-life.
It also believed that, despite the three carriers' insistence that sales and pricing would remain distinct, "these protections may prove to be of limited value".
It added: "They will ultimately all be selling the same service, which will be hard to differentiate simply by marketing different brands. Thus, as their operations converge more and more, it is likely that they will be capable of influencing the competition in the market."
The National Industrial Transportation League, probably the largest shipper organisation in the country, also chose to focus on the relationship between operations and rates.
"The P3 agreement clearly is designed to permit future agreements between the carriers on a wide variety of matters that have the strong potential to impact competition and the rates and services provided to shippers," it said, and requested that the FMC investigate the particulars of the proposed independent network centre, to be located in London – putting it outside the FMC's jurisdiction, of course.
The US Shippers Alliance (USSA) produced an extraordinarily detailed opposition document, and while it acknowledged that the shippers could see better service levels and lower rates, it added: "The fear among shippers is that the negative consequences of the P3 Alliance will substantially offset any gain, and will lead, in the near future, to shippers being caught in the P3 carriers' vice grip, resulting in sliding quality service, higher rates and fewer available liner choices.
"These three mighty carriers would not be even considering the alliance if the changes that it will bring about would be in any way detrimental to themselves. They are only proposing it because it will give them power and control over the competition and over the beneficial cargo owners that they do not now hold."
Much of the USSA's fear is generated by its belief that the P3 would contravene Section 6 of the 1998 Ocean Shipping Reform Act, which relates to market control and how the P3 agreement "may eventually lead to an unreasonable reduction in transportation service, or an unreasonable increase in transportation cost", and it warned that the market share of the group could allow it to force smaller carriers out of the business by capacity additions or changing vessel speeds.
The future for smaller carriers was also the thrust argument of one of the last independent carriers on the transatlantic trade, Atlantic Container Line.
Chief executive Andrew Abbott wrote: "If P3 is approved by the FMC, then you will force every remaining carrier to join forces in a similar bloc to be competitive. The single, independent carrier will go out of business.
"American exporters will no longer have a large portfolio of carriers to choose from. Instead, he will have only two or three big consortia to choose from, with service one or two days per week instead of seven as today. The smaller terminal operators, smaller truckers, smaller logistics vendors and smaller ports will quickly disappear. American manufacturers will eventually pay the price as both choice and service deteriorates."
And the German Shippers Council gave an example of how Mr Abbott's fears could play out in practice: "On the Northern Europe-Mexico route there are currently three comparable services (frequency and transit time) operated by Maersk, MSC and Hapag-Lloyd. With P3 there will only be a single service, which according to present plans will also dock at various ports in the US and therefore have a transit time prolonged by four to five days.
"Consequently, there will only remain one direct service by Hapag-Lloyd, which will have no competition. As a result, the shipping rates for customers will increase accordingly."
What no one doubts is the seismic impact of what would be the world's largest vessel sharing agreement – who will ultimately benefit from it remains to be seen.