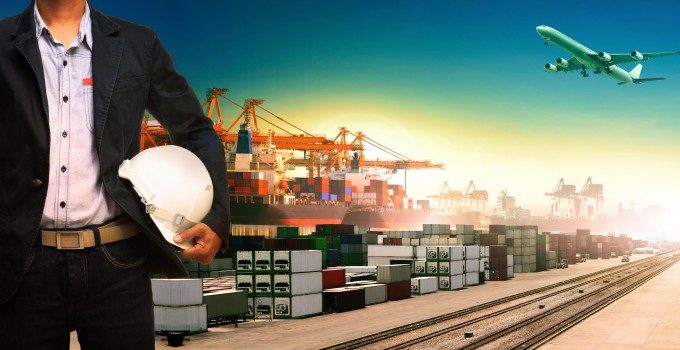 Despite shipper concerns, it seems that unless there is a last minute deal-breaker, the proposed operational merger between the world's three biggest container lines will get regulatory approval – albeit subject to close review and conditions – and the P3 network of Maersk Line, MSC and CMA CGM will begin operation on east-west trades sometime in the second half of this year.
Meeting in late December in Washington DC, senior officials from the US Federal Maritime Commission, EU Competition Commission and China's ministry of transport discussed the P3 proposals and, although more information and clarification has been requested, leaked comments appear to view the alliance in a positive light.
Indeed, one official told The Wall Street Journal: "The regulators have determined that the P3 isn't a merger, but an alliance. This means it will probably be approved, but there will be clauses to protect parties like cargo owners, fuel providers and smaller competitors from price-fixing and unfair competition."
Meanwhile, according to the P3 prospectus, 255 ships with capacity of around 2.6m teu will be deployed by the carriers on its network – 1.1m teu by Maersk, 900,000teu by MSC and 600,000teu by CMA CGM.
The finer points have yet to be revealed – details such as terminals and the actual ships, but the object is to merge resources operationally and avoid waste, thereby reducing costs and boosting returns.
Unfortunately, this is all likely to add to the woes of the embattled containership charter market, given that resulting rationalisation will mean time-chartered vessels will come under the microscope very early, particularly if vessel extension options need to be declared.
The reliance on chartered-in tonnage in container shipping is still at a surprisingly high average of 50%, with several top 20 carriers having an even higher dependency – CSAV, for example, is currently at 70%, although it has embarked on a strategy to substantially reduce this.
Within the P3, Maersk Line charters 45% of its fleet, MSC 56% and CMA CGM 65%, suggesting much scope for off-hiring in the second half of the year.
The concern for shipowners comes against the backdrop of scheduled delivery of boxship newbuildings of 1.67m teu this year and 1.72m in 2015 – mostly in the ultra-large container vessel (ULCV) sector.
Moreover, the introduction of more ULCVs onto the Asia-Europe tradelane will accelerate the cascading of  incumbent smaller tonnage into other routes, thus squeezing out unemployable 4,000-5,100teu panamax ships, consigning them to lay-up and eventual demolition.
This view is confirmed by Jonathan Roache, senior container trade and shipping analyst at Braemar Seascope, who reports that included in the record 183 ships – 430,000teu – sold for scrap in 2013 were 25 panamax containerships.
That number this is likely to swell to 30 or more this year.