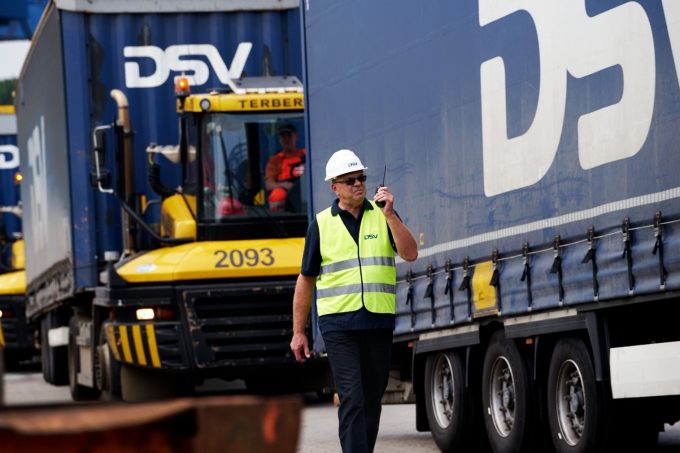 The UK Major Ports Group (UKMPG) has urged UK and European shippers and freight forwarders to consider using alternative home ports post-Brexit to avoid potential congestion at Dover and on the roads in its immediate hinterland.
It released a report today claiming there is a considerable amount of unused capacity on the UK east coast for shippers and forwarders to switch freight flows from the cross-Channel ferry services centred on Dover.
The reported claims that outside Dover, the UK east coast can handle 3.6m ro-ro units a year, mostly unaccompanied trailer units, as well as 1.2m teu in shortsea container traffic.
This extra capacity represents around 60% of the total volume of 2018 UK-continental European trade, which was 8.15 million ro-ro and container units, of which 4.7 million passed through the Dover straits.
It also suggests additional capacity would be available for unaccompanied ro-ro traffic on the west coast, and that there is unused container capacity in the country's deepsea terminals.
UKMPG chief executive Tim Morris said: "There are ports all around our coast able and willing to bolster the UK's trading capacity.
"Realising this additional resilience capacity will deliver crucial benefits to the UK in keeping trade flowing in the short and longer terms, as well as contributing important environmental improvements.
"We urge cargo owners to intensify their preparations for the new border checks and systems that are coming and carefully review their supply chain options, while government must provide adequate border infrastructure and maintain a level playing field for ports across the UK."
However, Port of Dover CEO Doug Bannister called the report's focus on port capacity "terribly one-dimensional", and penned an open letter in response.
He argued that the dynamics of UK-continental Europe trade needed to be understood "across ports, vessels, capacities, frequencies, operating models and traffic management schemes.
He wrote: "The geographic advantage that port of Dover holds means that a single vessel can complete up to five round-voyages in a single day, making our ferries hugely productive assets.  Further, our operating model delivers an average inbound dwell time at our port of just five minutes, providing unparalleled port efficiency.
"Other operating models, for example containers and unaccompanied trailers, may have inbound dwell times from several hours to even several days, adding inefficiency to the system-wide supply chains.
"For those routes with longer sea voyages, a single vessel may only make a single round-voyage in a day – meaning that to replicate the capacities and frequencies offered via Dover would require five times as many vessels."
However, as if a timely demonstration of how freight flows could potentially diversify was needed, DSV today launched a new unaccompanied full-load trailer service between the UK and Germany, using its road fleet and the six-days-a-week DFDS ferry service between Immingham and Rotterdam, which has a sailing time of 12 hours.
"The service will be launched in phases, predominantly covering full-load movements in phase one, with part-load and groupage solutions being offered in phase two," the company said, adding that it was not a service targeted at just-in-time shipments.
"When your goods are less time-sensitive and not perishable, the unaccompanied service can be very beneficial in terms of cost and availability. The UK driver will collect from you and drop the trailer at the port for export, from there the ferry company will ship the trailer to Europe.
"Once on the quay, one of our Europe-based tractor units will collect the trailer and deliver to your client," it said.