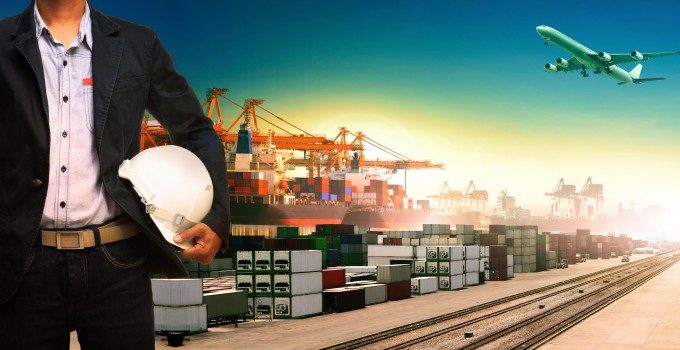 The need for 3PLs to offer retail shippers end-to-end visibility of their supply chains on an item-by-item level is expected to increase, as retailers respond to demand for a greater diversity of products delivered to homes or stores on a more frequent and fragmented basis.
At the same time, however, retail experts warned delegates at last week's eft 3PL summit in Amsterdam that soaring growth in e-commerce sales was likely to decline as some sectors hit maturity. This would require more integration of the supply chains that fulfill e-commerce and conventional retail channels.
Will Treasure, operations director of Javelin Group, a retail strategy consultant, said growth in online retails would begin to vary considerably by sector, with 13% of all sales in 2014 conducted online, although about half of all retail sales are impacted by online.
"In the grocery sector, stores continue to be very dominant: 5% of grocery sales are currently online and that is forecast to grow to 8%. In fashion, it's 17% currently and forecast to grow to 25%; electronic and hi-tech goods now see 45% sold online and will grow to 57%, so the growth is going to start slowing down. While books, music and DVDs are already mostly online, there's limited room to grow," he said.
He added that the price of deliveries to consumers was likely to become a major battleground.
"In the UK, the price of a one-hour delivery has dropped from £4 to £2.80 in the space of a year, and will continue to drop – so retailers are faced with having to provide greater speed to market and more choice of deliveries, but falling revenue."
To help them address this, he argued, retailers would need a single view of stock, which enables store picking and shipping, stock optimisation and reserve and store collection. But it also needs a modern point of sales system and modern merchandising, so "you have one physical stock but several virtual stock parts".
The extent to which store picking online orders is cost-effective for a retailer again depends on what it is selling, he added.
"For most grocery online sales it is cheaper to pick and ship in store, but beyond that it has very much been a distribution centre-led model for home fulfillment. Picking in stores is more costly and there tend to be more errors.
The obvious answer to this was to integrate retail and e-commerce distribution centres, which in some cases has led to tangible cost savings for retailers.
"We have worked with a number of clients and the benefit when you integrate is a 10% reduction in costs, a 15% increase in stock availability and a 7% decrease in stock holding – it's a significant opportunity but it's also a new skill set," Mr Treasure said.
But there are also significant problems in implementing such integration, he warned, particularly around staffing levels at DCs.
"In a peak week, the level of activity compared with a normal week is 10:1, and the ability to hire extra local people for the DC is a big problem which will ultimately require some automated solution."
In addition, he said, retailers' 3PLs would need to have end-to-end visibility of what goods are coming in, and then integrate transport and warehouse management systems.
Jochen Freese, chief commercial officer of Hellmann Worldwide Logistics, suggested that one way of resolving this could be the creation of a "logistics cloud" to deliver omnichannel retail goods.
"The idea is that goods from factories and retailers, which are destined for mail stations, shops, consumers' homes and wholesalers, go into the cloud, and are then delivered. And if they are not needed, they are returned to the cloud.
"For this to work you would need complete visibility of stock on an item-by-item level, and we would want to know transport costs also on an item level.
"I don't think that anyone can do this yet, but it is what is needed," he said.