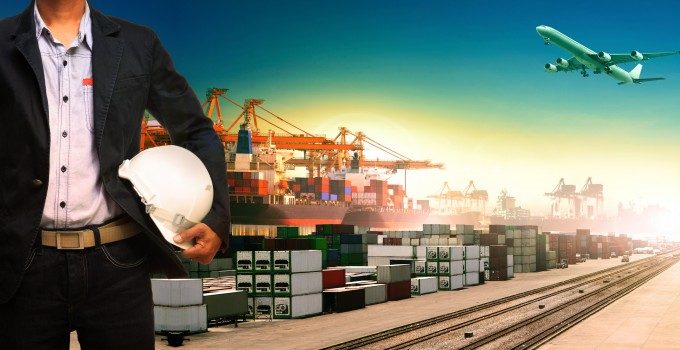 Just as the TAC Index showed a slight rebound in air freight rates this week, despite Chinese new year, IATA noted 2018 growth of 3.5%, with a softening at the end of the year.
As shown elsewhere, air freight demand softened in December, down 0.5%, showing the slowest pace of growth since 2016.
For the whole year, freight tonne km (FTK) grew 3.5% however; not bad after 9.7% growth in 2017. But it was weaker than the forecast of 4.1%. International FTKs rose 3.6%.
As IATA noted, the slowdown in FTK growth during 2018 "primarily reflects the typical pattern seen after inventory restocking cycles in the past".
It added: "Recall that air freight volumes grew much faster than global goods trade during 2017 as firms turned to the speed afforded by air freight to restock their inventory levels quickly. That relative outperformance was unwound in 2018 despite a moderation in the growth of global goods trade."
IATA said an even slower pace of growth in the latter part of the year had been a response to "increasing headwinds to freight demand from renewed signs of weakness in global trade and economic indicators and some of the key demand drivers", such as consumer confidence.
But despite weaknesses – and while IATA contended that "annual FTK growth is unlikely to pick up sharply anytime soon, and indeed, may soften further in the near-term" – it also forecasts a better year to come, with overall growth of 3.7%. However, it did acknowledge that "risks to the forecast are tilted to the downside".
Regionally, the biggest winners were North America, up 6.8% FTK, while Latin America saw 5.8% growth. The next tier of risers were the Middle East, up 3.9%, Europe, up 3.2% ,and Asia, up a marginal 1.7%. Africa fell 1.3%.
IATA noted that North America's gain was Asia's loss.
"The gain in share of international FTK by the North American carriers in 2018 has largely come at the expense of the Asia Pacific carriers, whose share slipped by 0.5 of a percentage point to 31.5%. The indications of slowing demand for the region's main exporting countries of China, Japan and Korea are consistent with the developments observed in air cargo demand over recent months."
Europe's airlines, meanwhile, have been "broadly moving sideways", consistent with softness in export orderbooks. IATA predicted that early 2019 could show year-on-year growth, but only because the same part of the year in 2018 was volatile.
Nevertheless, the TAC Index for air freight rates on February 4 showed some slight gains, with Shanghai-Europe up 4.67% to Rmb19.49, and Hong Kong-North America up 4.62% to HK$30.33. For all routes at major hubs, Shanghai was up 5.83%, Hong Kong up 2.96% and Frankfurt was up more than 9%.
You can see IATA's full analysis here.
Coming up: 2018, not a bad year for airlines, so why the moaning?